Whether it's in a car, on an SBS bus, or simply on foot, we tread ceaselessly upon rich and intriguing stories of our history every single day. Exactly how well do you know our roads? Well, if you find yourself a tad bit curious, we've got a cool read for you: Here's 13 interesting roads in Singapore and their backstories: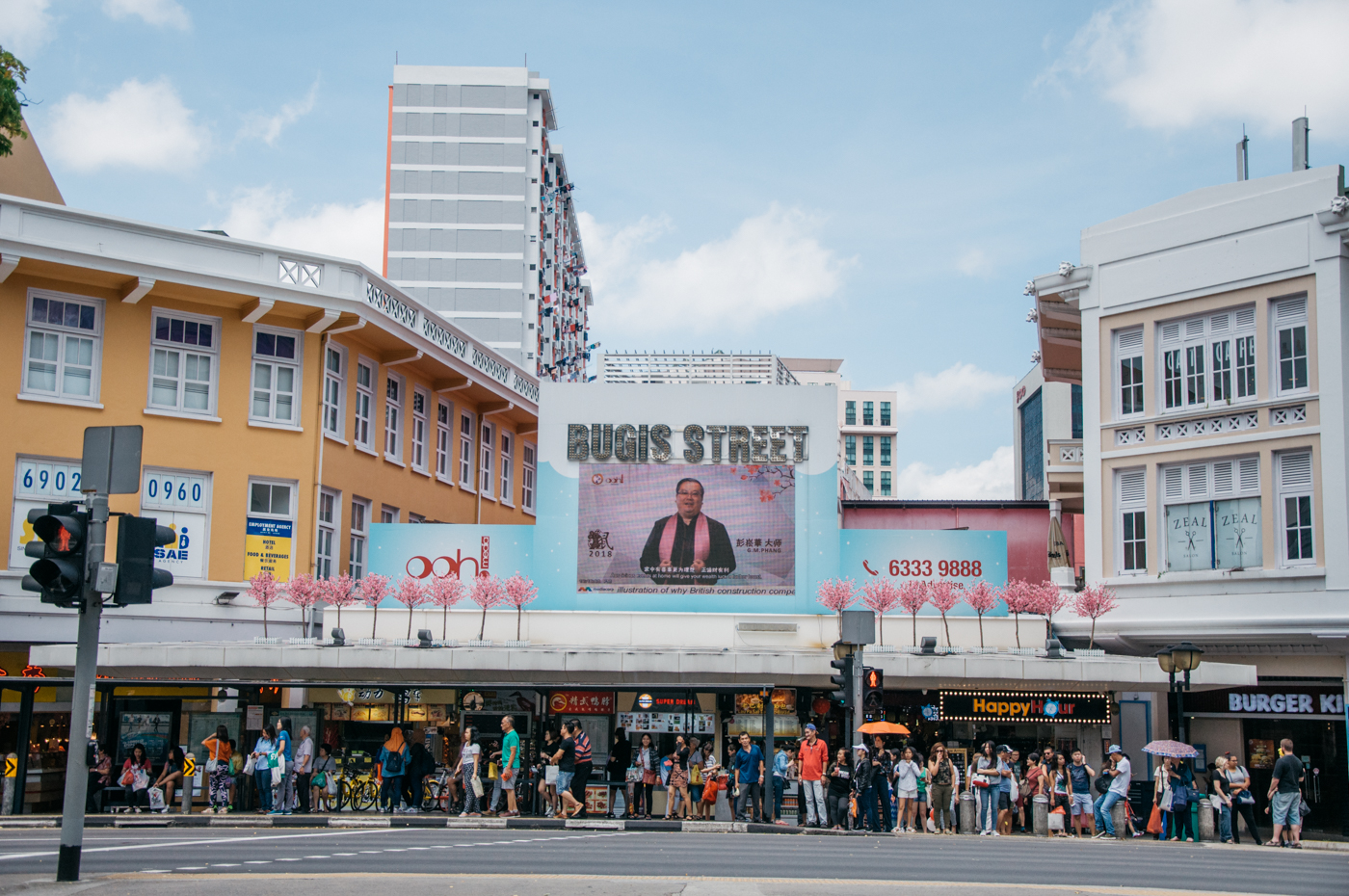 Image Credit: Angela Koblitz / Culture Trip
In 1820, Buginese traders from South Sulawesi, Indonesia arrived in Singapore, bringing along their culture, goods, and love of fun. Interestingly, the Buginese embraced gender diversity and divided people into five genders instead of the traditional two.
From the 1950s to 1980s, Bugis was well known for its activities of revelry, nocturnal transgender parades, and for its reputation as a famous hotspot for passing sailors to eat, drink and enjoy themselves.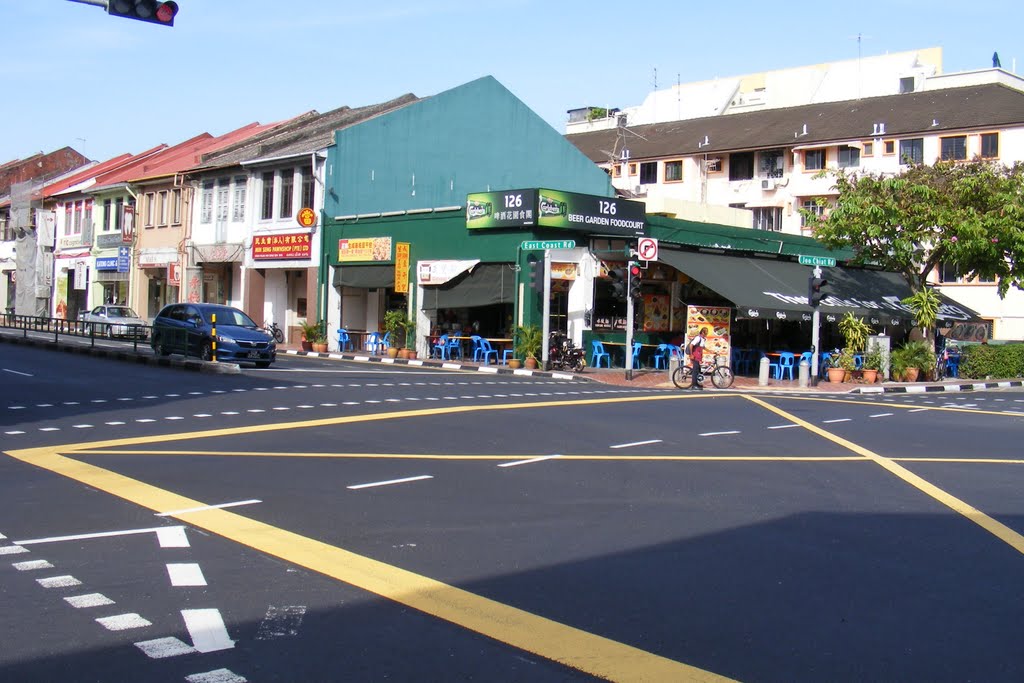 The name will make any local snigger away like a schoolkid – "Cheow Keng" sounds a lot like the Hokkien term "Chow Keng", which means to evade one's duties, and is a term that is amply used amongst our National Servicemen.
Fact: The road is actually named after a prolific We Cheow Keng, who was an eminent leader amongst the Hainanese and a director of a huge bank during the period in which we were under colonial rule.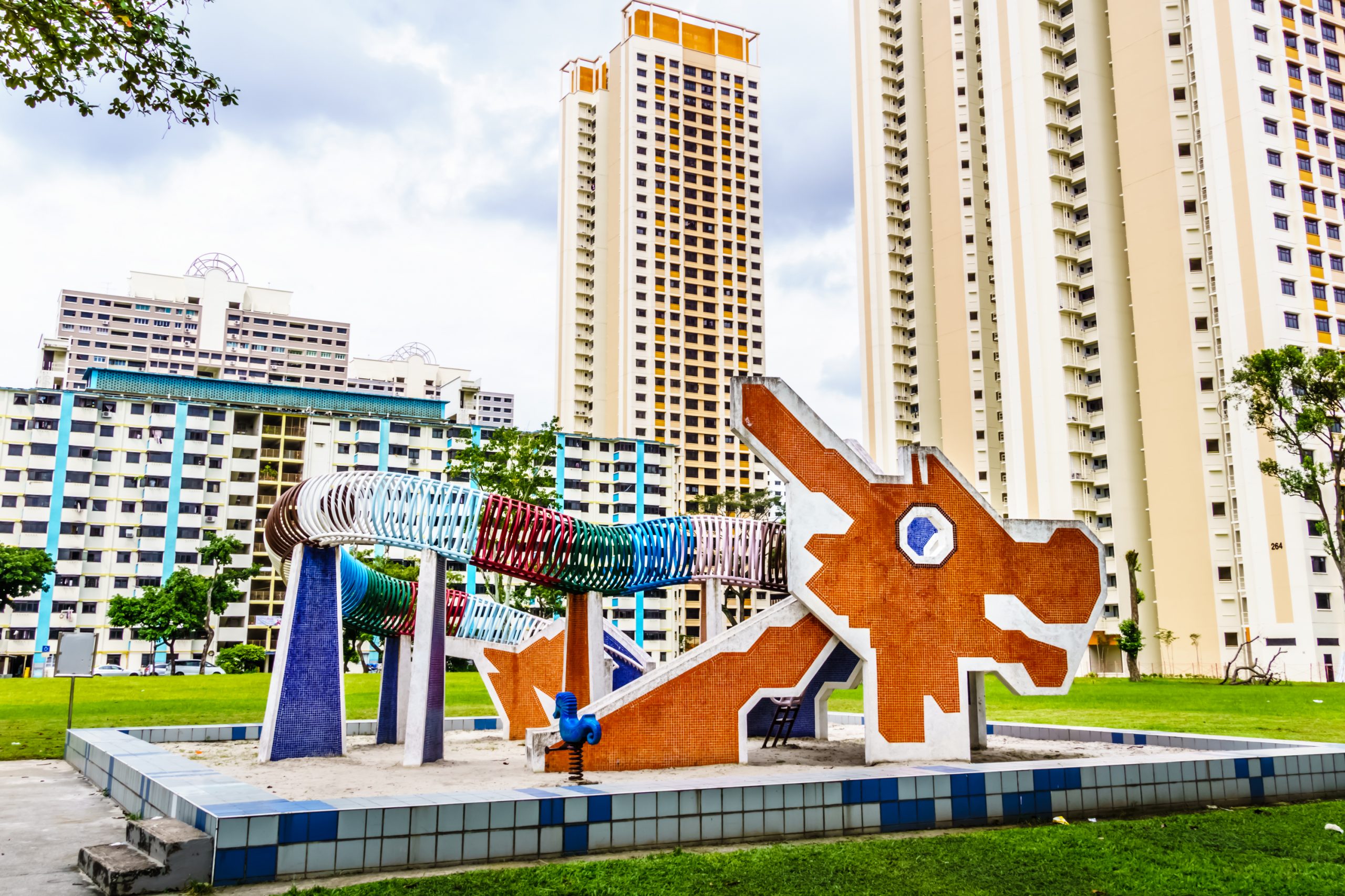 Image Credit: Shutterstock
Among the countless stories said to be the reason for the name "Ang Mo Kio," there is one that stands out and is a bit of a hair-raiser: In 1923, a Lady Jennifer Windsor lost three of her children when they were swept away by a sudden gush of the river whilst playing in the woods at the Upper Thompson area.
Only two of her children's bodies were ever found, and locals living nearby would later come to hear the haunting cries of a young girl. The distraught Lady Windsor made a decision to stay by the bridge by the river at Pierce Reservoir in order to keep her daughter's spirit company, which is why "Ang Mo Kio", which translates to "Ang Moh's Bridge", came to be. Brr.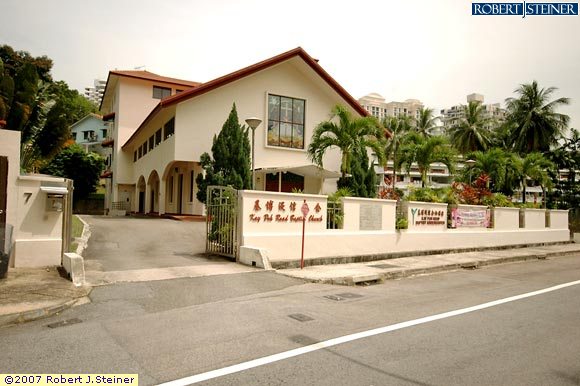 Image Credit: Robert J. Steiner
Everyone in Singapore knows that the colloquial "kay poh" means to be a nosy parker. Well, we got a little kay poh about Kay Poh Road, and found out it belonged to a man named Wee Kay Poh. Whether he meddled in other peoples' business or not, we have no idea, but we do know that Wee Kay Poh was quite the businessman, and owned an opium and liquor farm when he was alive. Egads!
True to its name, "Orchard Road" was home to a plethora of nutmeg plantations, pepper farms, and fruit orchards way back in 1830. Apart from vast vegetation, it also used to be littered with cemeteries. It wasn't up till the 20th century that Orchard Road began to transform into the bustling shopping district that we all know and adore.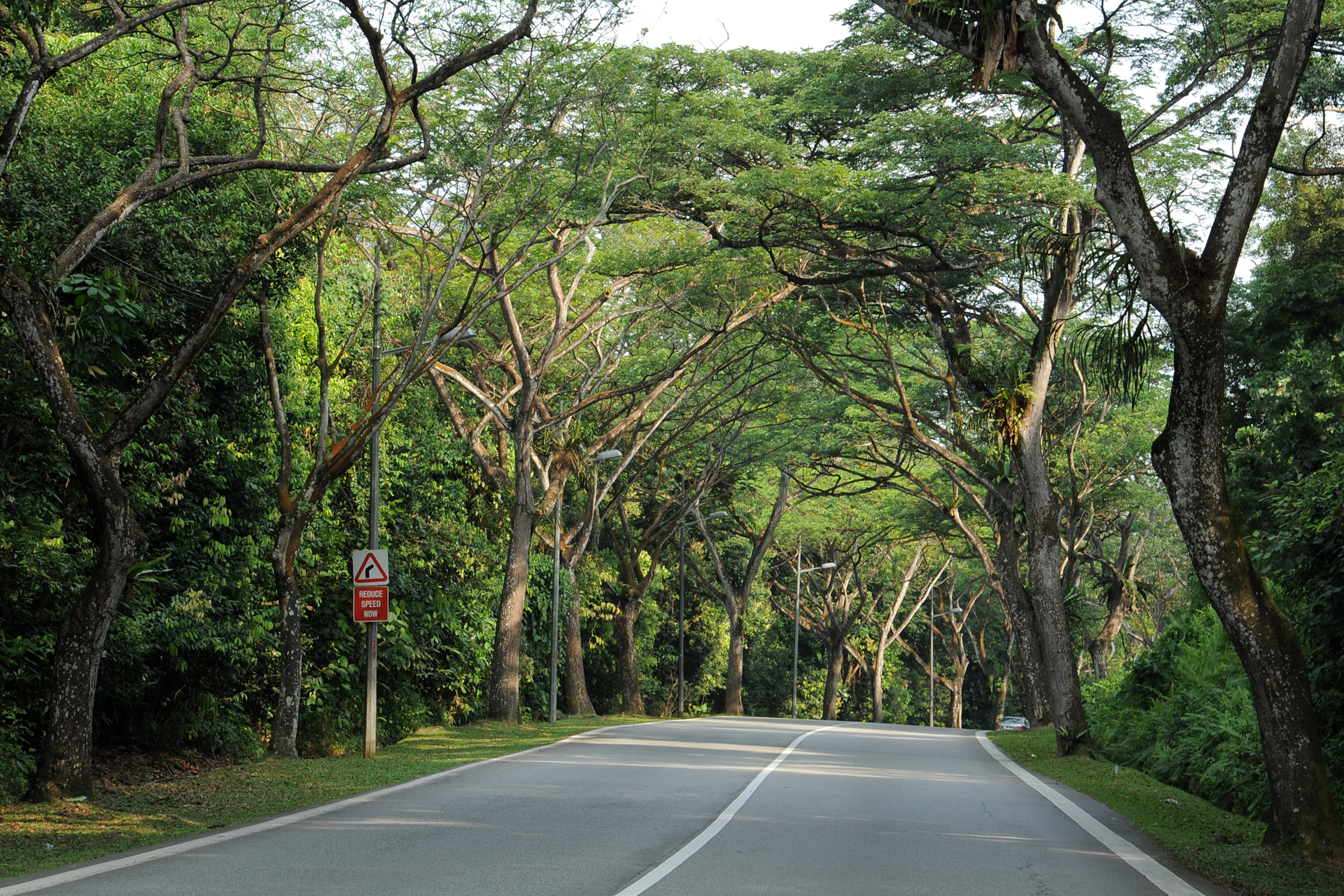 Motorists in Singapore all know that Mandai Road is an immensely long stretch of road, but when it comes to the origins of its name, it seems the road diverges – While some believe that the word "Mandai" is derived as a misspelling of a river labeled "R.Mandi" on the 1828 Plan of Singapore, others think that the road got its name from the Mandai trees that grow around the vicinity. What do you think?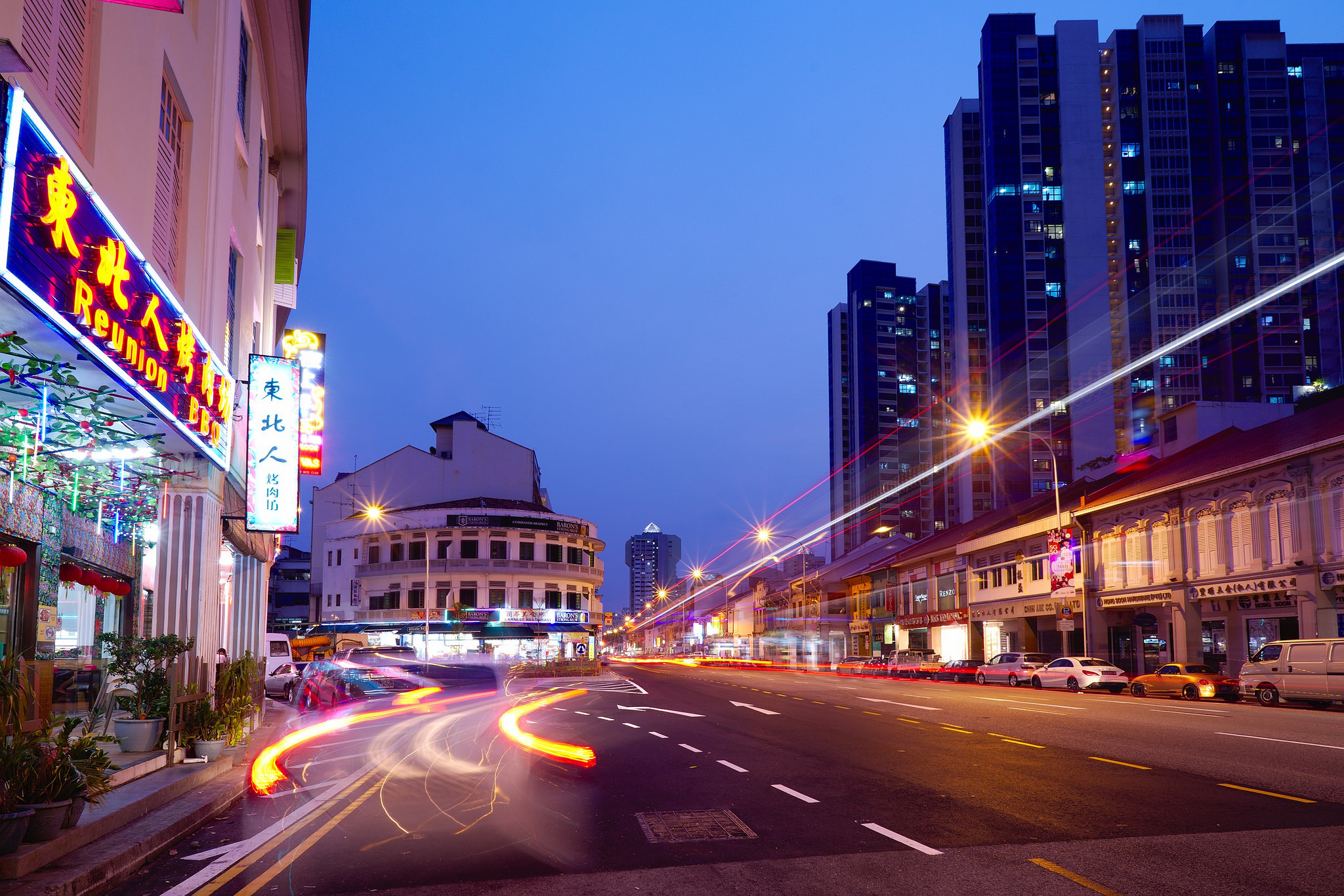 Image Credit: Culture Trip
Aromatherapy. Chamomile. Relaxation. These are the things that come to mind when we hear the word "Lavender." Alas, the origin story of this road's name couldn't be more estranged from these nice-smelling things:
Lavender Street was named after suggestions by its residents in 1858 and was a tongue-in-cheek way of acknowledging the area's foul stench that was a result of the Kallang Gasworks happening at the time. Our forefathers might not have had much, but they definitely did have a sense of humour.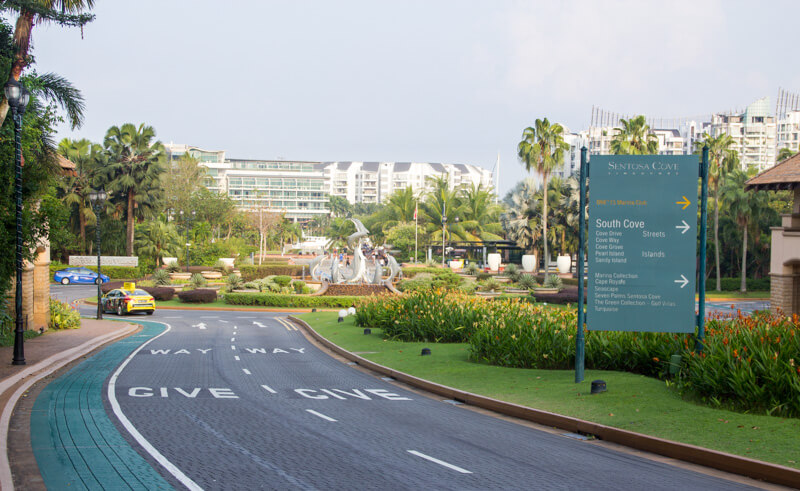 Ah, there's nothing quite as satisfying as soaking in the sun and enjoying the wind, sand, and waves, is there? When it comes to names, the term "Sentosa" couldn't be more apt – The word "Sentosa" means peace and tranquility in Malay, which in turn is derived from the Sanskrit word "Santosha", which means contentment and satisfaction.
What many jolly beachgoers don't know is up till 1972, Sentosa used to be called Pulau Blakang Mati, which means "island behind the dead", and up till 1830, it was called Pulau Panjang, which means "long island". We hardly think it would be half the tourist destination it is if not for its improved moniker.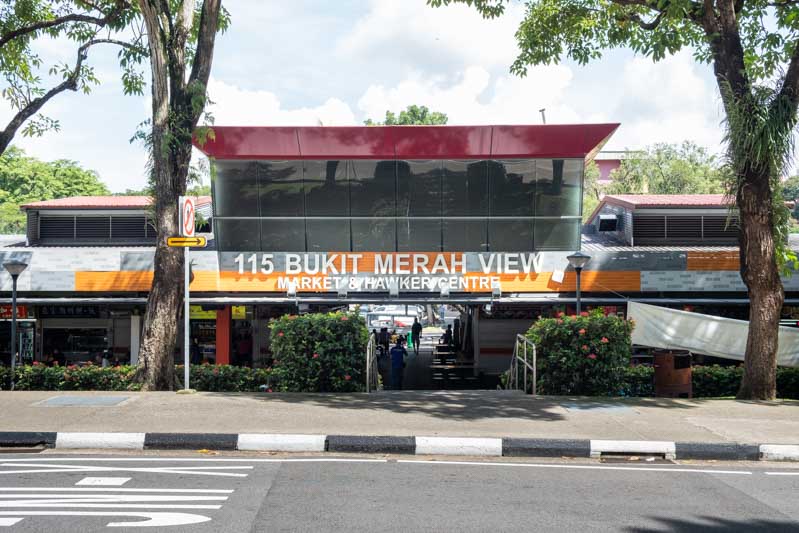 There is an engrossing folk story that accompanies Bukit Merah, and we'll try to summarise it for you:
In the olden days of Singapore, there lived a haughty king who always had to be at the center of attention. It happened that during his reign, a nasty onslaught of garfish started terrorizing his people – no one could fish or go near the waters, and many died.
A clever boy came up with an idea to trap and exterminate the fish using banana stems, and when the idea worked, the people praised the boy tremendously, much to the crazy king's discontent. He ordered for the boy's murder, and it is said that when the king's men stabbed the boy, his blood flowed endlessly, covering Bukit Merah and thus giving it its name, which means "Red Hill."
Crazy kings, amirite?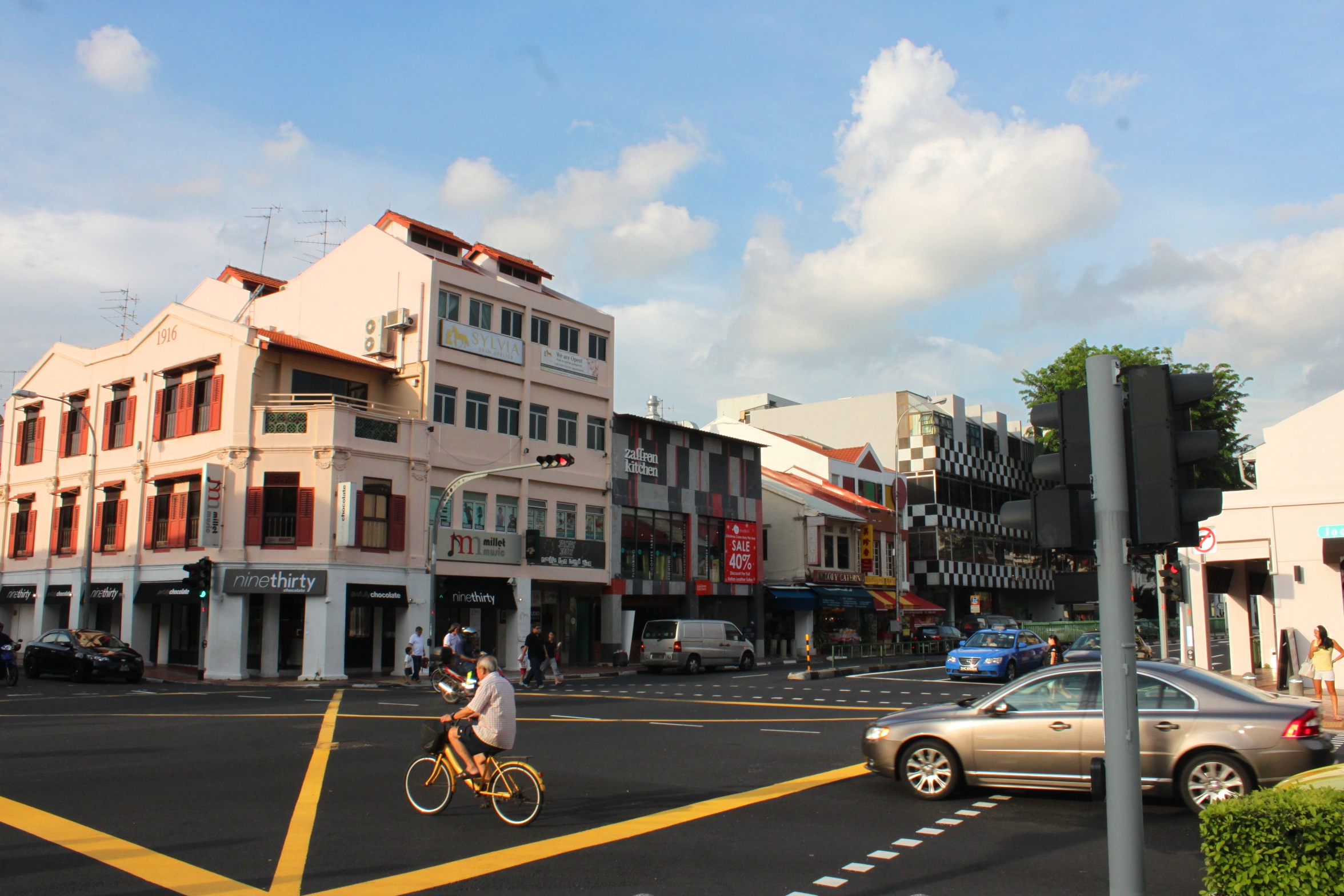 Image Credit: Follow My Wanders
The word "Siglap" is derived from the Malay term si-gelap, which means "dark one" or "the darkness that conceals". Now, before you start thinking about warlocks and malevolent wizards – Many believe that Siglap was named as such either due to a Solar Eclipse that occurred when the village was founded in 1821, or because of the thick canopy of coconut trees in the area that did not let much sunlight through.
Either way, we hope to see a fantasy character named Siglap one day. All hail Siglap the Dark Lord of Power!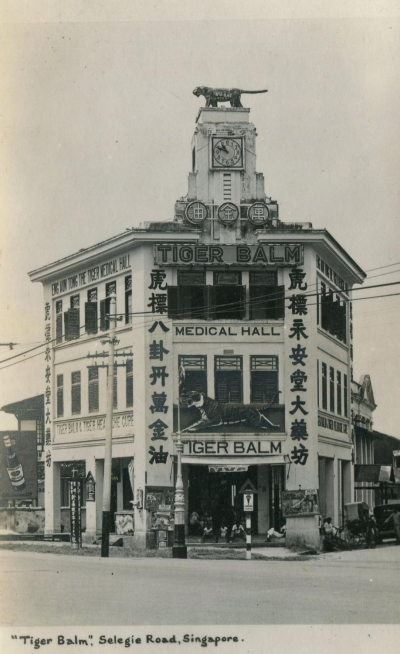 Image Credit: Mad Collections
Admittedly, the story behind this street is more simple than interesting. As some of you know, Short Street is in fact, not very long, and stretches only for 350m.
We're just thankful that Bukit Timah Road, which runs 25km, hasn't been named "Long Road", and that the shortest road in Singapore, Finlayson Green (it only stretches 80m) wasn't named "Shorter Street".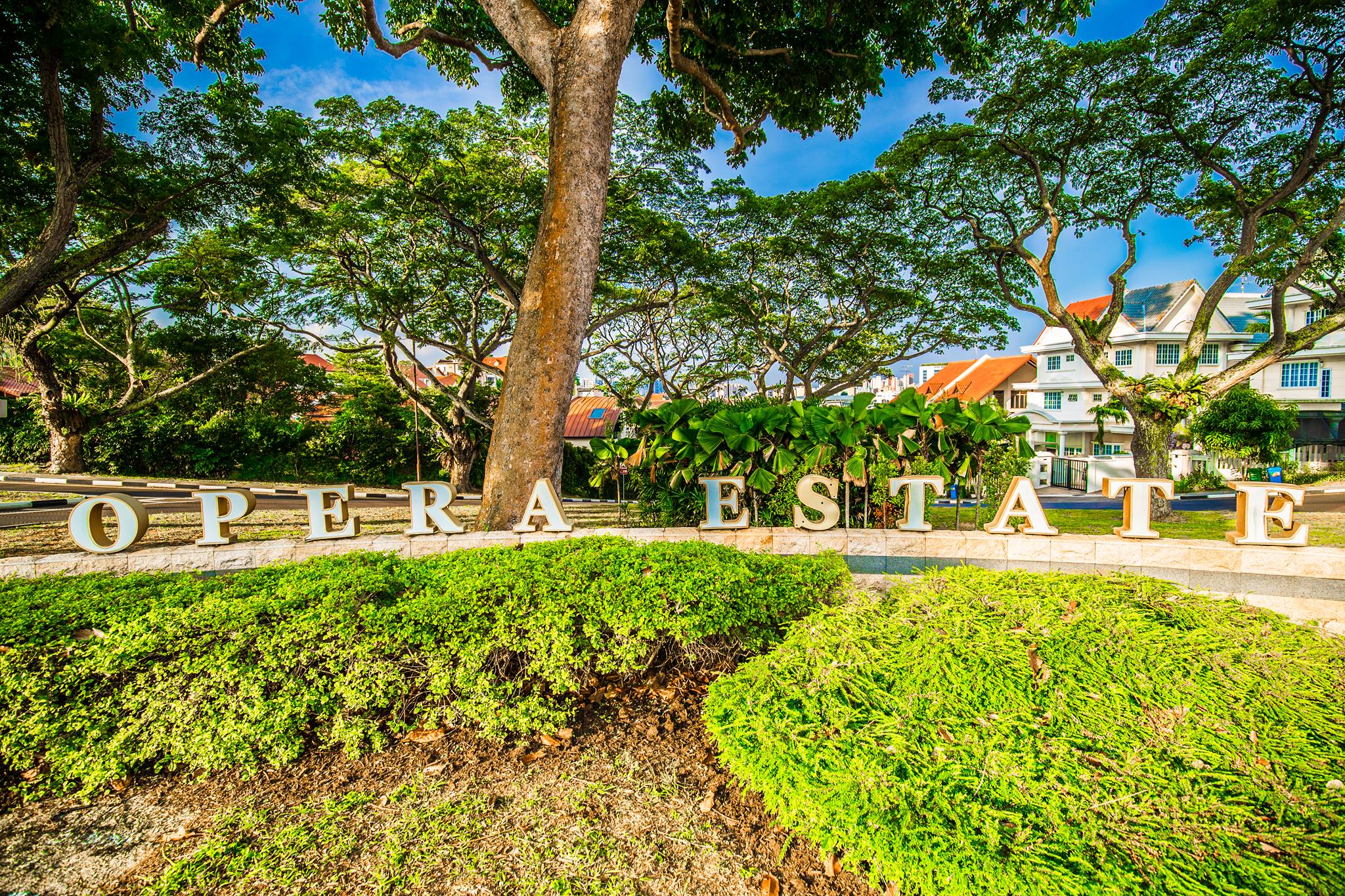 Image Credit: Opera Estate Facebook
Developed by the famous Frankel brothers, Opera Estate is home to streets that are named after classic Western operas. In addition to these toponyms, there are streets that make reference to local Malay opera as well. Examples include Carmen Street, Swan Lake Avenue, Fidelio Street, Jalan Bintang Tiga (Three stars), Jalan Bangsawan (Malay Opera), and more.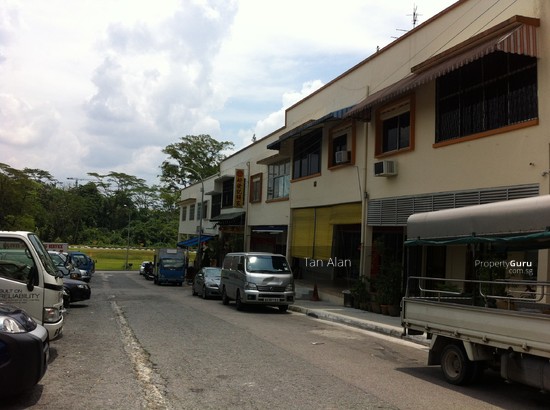 Image Credit: Commercial Guru
We're sure residents living along this road have experienced their fair share of teasing, as "Malu" means to be ashamed or shy in Bahasa Melayu. However, there is no reason to be bashful if you do live here – "Malu-Malu" is the Malay name for the Mimosa plant, and surrounding roads such Jalan Kemuning and Jalan Jeruju, which are also named after plants, would suggest the road has less to do with being red-faced than it has to do with dainty foliage.
These 13 interesting roads in Singapore and their backstories have got us both curious and proud of our rich, and at times, quirky culture. Have your own story to share? We're more than happy to hear from you in the comments below. Don't malu-malu la.

Read More – 2 steps to convert your Foreign Driving License in Singapore
Find out how much your car is worth today