In Singapore, the Certificate of Entitlement (COE) gives you the right to own and use a vehicle for 10 years. At the end of the 10-year COE period, some owners deregister the vehicle or renew the COE by paying the Prevailing Quota Premium (PQP). Most car owners would prefer to sell the car before its COE period ends.
Here comes the problem, as the car owners will be engulfed by numerous issues and unable to decide like whom to sell the car? To the dealers or direct buyers? How much price to quote?
Selling a car depends on one's needs or requirements, some may want to sell it fast for a reasonable price, some wait until they get their desired price, some want a smoother and swifter transaction. Whether you sell your used car to the dealer or direct consumer or through consignment agents, each way has its gains and losses.
The paperwork that is needed is distinct for each of these ways in selling the used car. Before proceeding to any of these, first, you try to have a thorough idea of your car's plus and minus points. Have a rough idea of the price at which your car can be sold out. But, if you want to sell your car on your own, it's not an easy task and takes time to estimate the value of your car. Either you have to compare the similar models for sale on different websites or go to various dealers who will quote a price for your car. One more thing which the sellers usually do is putting up their cars for sale on 'Auction Platforms'.
Here, various dealers will get a chance to look at your car and bid on your car. This will be done pretty fast and the prices will be reasonably quoted, hence you can be worry-free that your car is being undervalued or offered a low price. Our staff has extensive experience in the field of used car sales, and with their expertise we have designed practical and most effective ways for you, to sell your car without any hassles.
1. Trading with used Car Dealers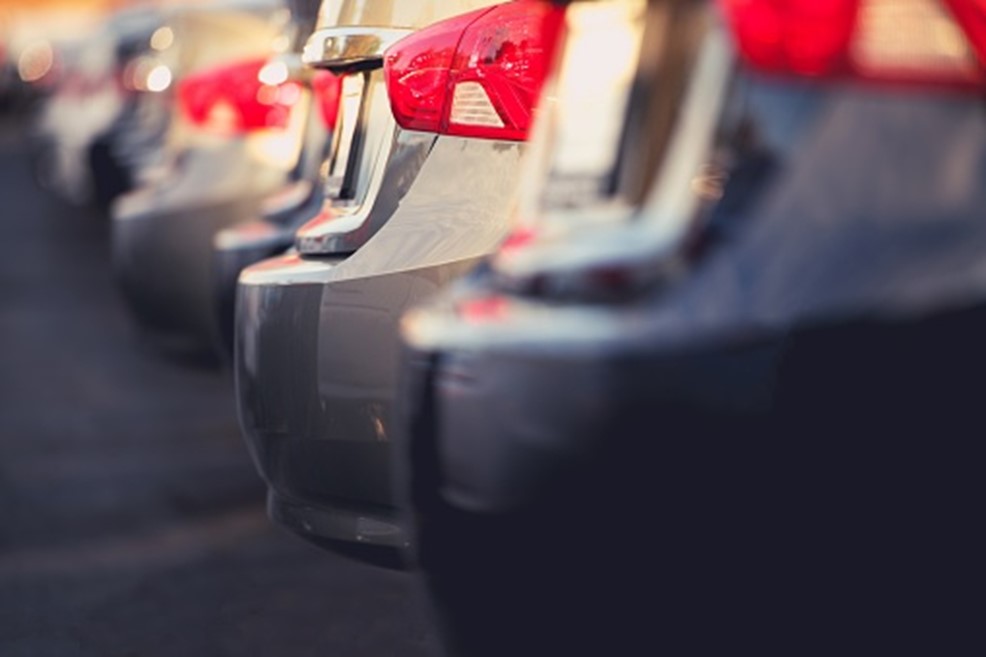 In Singapore, we have a plethora of dealers who are into the used car selling business. As they do not bother much about the type of car that is brought for sale, the entire transaction will be smooth and fast. When you decide to sell your car to the dealer, you need to sign an agreement called the ''Purchase Agreement' which will contractually bind you to sell your car to the dealer. Another form is the "Request for full settlement form". If you have cleared all the loans that you had taken for your car, then you don't have to fill this 'Request for full settlement form'. But, if you have any outstanding loans with the bank, the dealer needs this form filled up by you. To avoid any sort of spurious claims and misunderstandings, it's always advisable to write the 'Handover Date' in the agreement.
Now comes the significant day, when you have to hand over the car to the dealer. On that day, you log on to your Singpass and use the function for 'transfer vehicle ownership'. To officially transfer the ownership of the vehicle, either you can go to the 'Land Transport Authority Service Center' or can comfortably sit at home and transfer the vehicle ownership by just following the steps shown in the 'Singpass App'.
2. Selling a car through Consignment
Selling your used car through the consignment agents is a very beneficial and comfortable way. Much to your delight, you will get a better price when you sell your used car through consignment. In this transaction, you can set the selling price as per your choice. Though the overall functioning of all the consignment agents is in the same manner, each one has a distinct style. Each agent will be charging differently. Most of them may charge between a flat fee of $500 and 1% of the selling price of the car. It's always better to come to a clear understanding with them regarding their charges and commission. The whole process involved in selling the car like, paperwork, handling inquiries, and selling is done by them.
To know more ins and outs of your car, some may ask you to leave the car in their showroom. As they will be having regular customers, they get a chance to show your car to them. In this way, your car will be sold very fast. Some may not let you leave the car in their showroom then, whenever a buyer comes, you may have to take the car for viewing. This is a quite tedious and time-consuming transaction. The most advantageous point here is, you will be relieved of many headaches as they will be doing the entire paperwork for you. So, you should be smart enough in choosing an experienced and efficient Consignment Agent, otherwise, you will end up incurring losses.
3. Selling to Direct Buyer
Selling directly to a buyer is a complicated and time-consuming process. The traditional way of marketing is to advertise your car in the Classified sections of the Newspaper and wait for a buyer. With the advancement of Digital Technology, now you can upload on a website and wait for inquiries. selling the car directly to someone is certainly a burdensome process, as you lack experience in it. In addition to your current role as the owner, you have to play multiple roles in doing marketing, handling inquiries, and paperwork. If you are unaware of the transactions in the used car market and don't have much time to invest, then selling
used cars on your own is highly discouraged. But, over a long period, the tremendous efforts that you have put in will be fruitful and needs enormous patience. 
Put yourself in the buyer's shoes and assume what his expectations would be. Include, every detail of the car. Usually, the buyers want to know about the make and model, date of purchase, mileage, depreciation, de-registration accident history, service history, no. of owners, selling price, road tax, and expiry date.
The paperwork that is needed for you in this type of transaction is 'Indemnity Form', During the test drive, if some unforeseen damage or anything happens to the car, this will safeguard you from the liabilities. The second one, confirming the sale is the 'Sales Agreement Form' which has to be done, if the buyer is satisfied and if they come to a consensus on price. 
The most tedious job comes now, that's before transferring the ownership of the vehicle, you need to clear all the outstanding loans on the car. If needed, take the advice of a Financial Solution provider.  
Last but not least, if you go through a dealer or consignment agent, it saves time and the car can be sold at a faster rate. Watch out for competent and reliable Dealers and Consignment Agents who will make this cumbersome process easier for you and aid in selling your car.
[wpforms id="10216" title="false" description="false" _i="0" _address="5.0.0.0" theme_builder_area="post_content" /]