Minister for Transport Ong Ye Kung has declared that Singapore will strive to make every HDB town EV-ready by 2030, and while that is great news for the thousand-odd electronic car owners in Singapore today, not all HDB or condominium car parks are equipped with EV charging stations in our country just yet –  
So if you're thinking of being an early bird and converting to an EV sometime soon, here is a list of EV charging locations in Singapore to get you started. Hey, they're actually already pretty accessible in Singapore.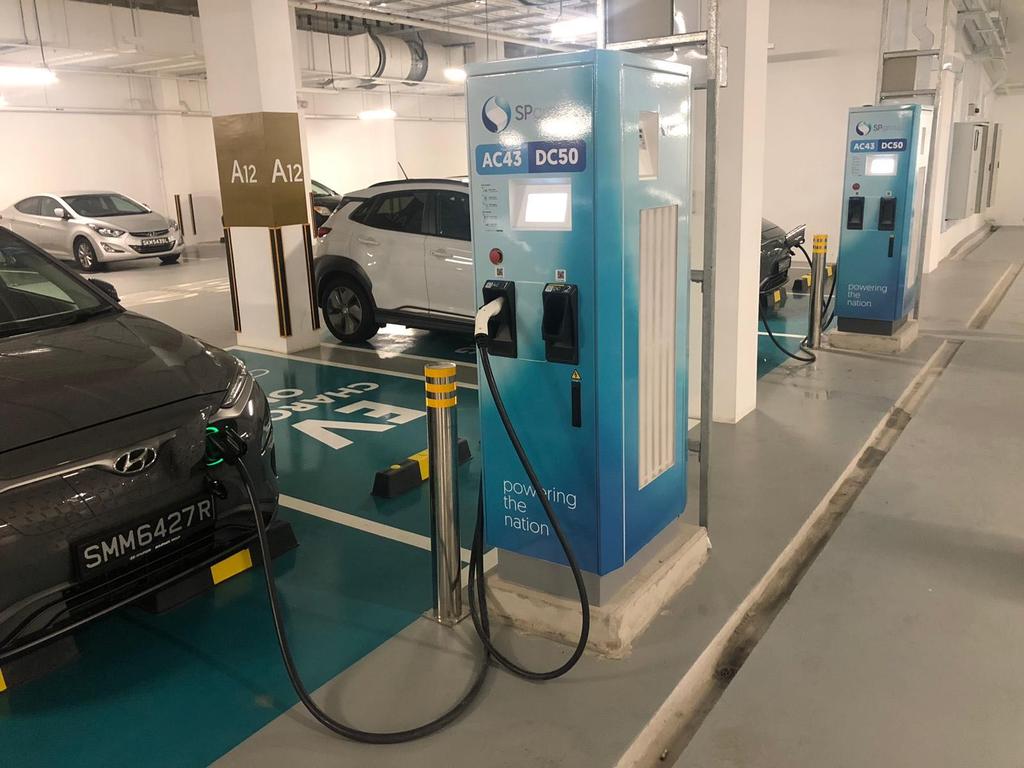 Number of EV charging locations: 33
Charger types: Type 2 AC, Combo 2 DC
Charging time: 30 minutes (SP Group advocates moving your car after 30 minutes of charging)
Cost: Prices are calculated by kilowatt hour (kWh) and are adjusted periodically.
Benefits: Free parking at selected areas
How to use: Download the SP Utilities app
Cool stuff: SP Group allows EV users to suggest charging locations via email at emobility@spgroup.com.sg.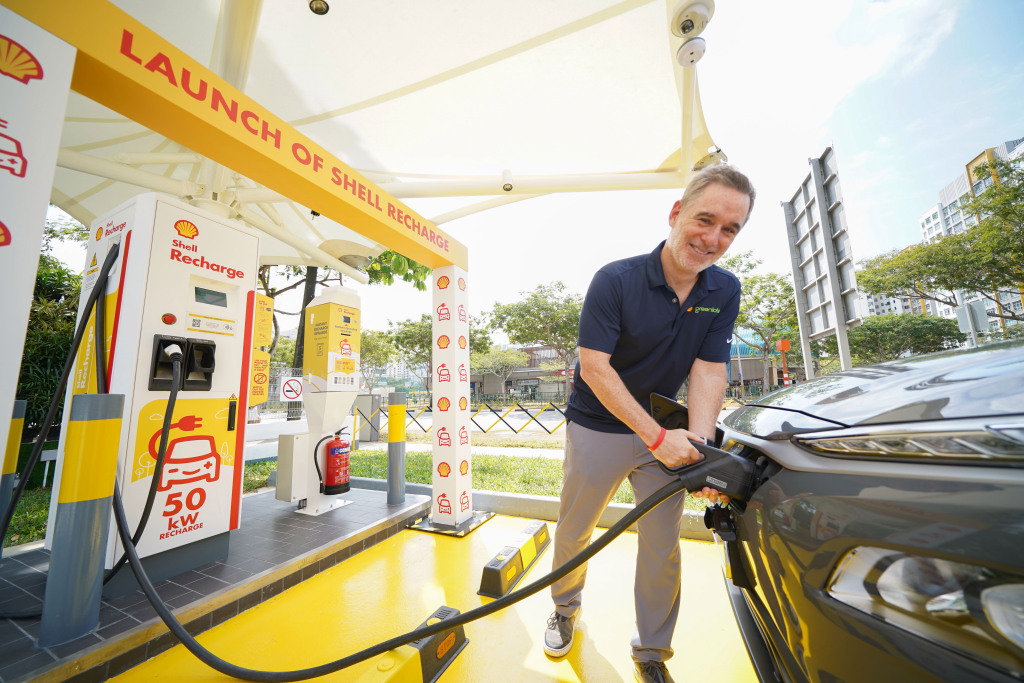 Number of EV charging locations: 18
Charger types: DC (50kW), Type 2 AC (43kW)
Charging time: 30 minutes (Most 50 kW chargers need around 30 minutes, but charge time also depends on other factors like weather and the model of your car and battery)
Benefits: Their "recharge and receive" rewards program entitles drivers to $1 promotions for ready-to-consume items.
Cost: $0.55 per kWh
How to use: Link your credit card to your Shell Recharge or Greenlots card.
Cool stuff: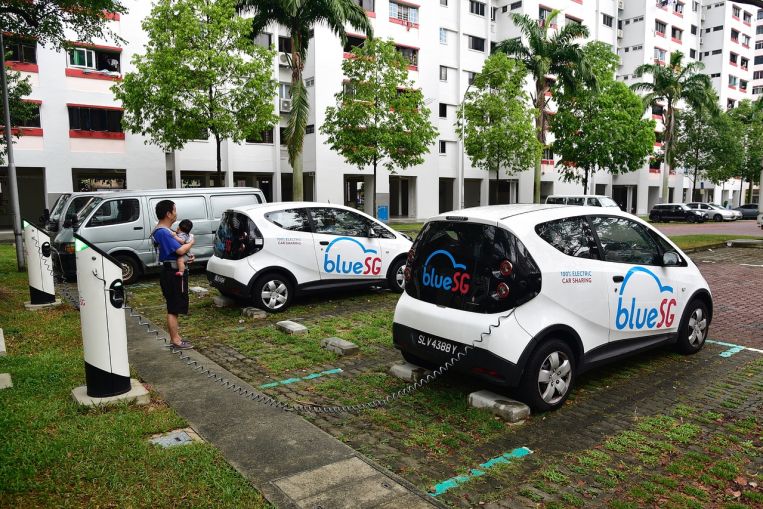 Image Credit: The Straits Times
Number of EV charging locations: 253 (With a total of 1003 charging points)
Charger types: Type 2 vehicle inlet
Charging time:
Cost: $1 per hour for the first 3 hours. Subsequently, $2 per hour.
Benefits: There are over a thousand charging points available in Singapore
How to use: Sign up via the BlueSG website or app. There is a subscription fee of $20/annum.
Cool stuff: BlueSG is best known for being an EV car service in Singapore.
Image Credit: Land Transport Guru
Number of EV charging locations: 122
Charger types: AC Charging Adapter (80kW)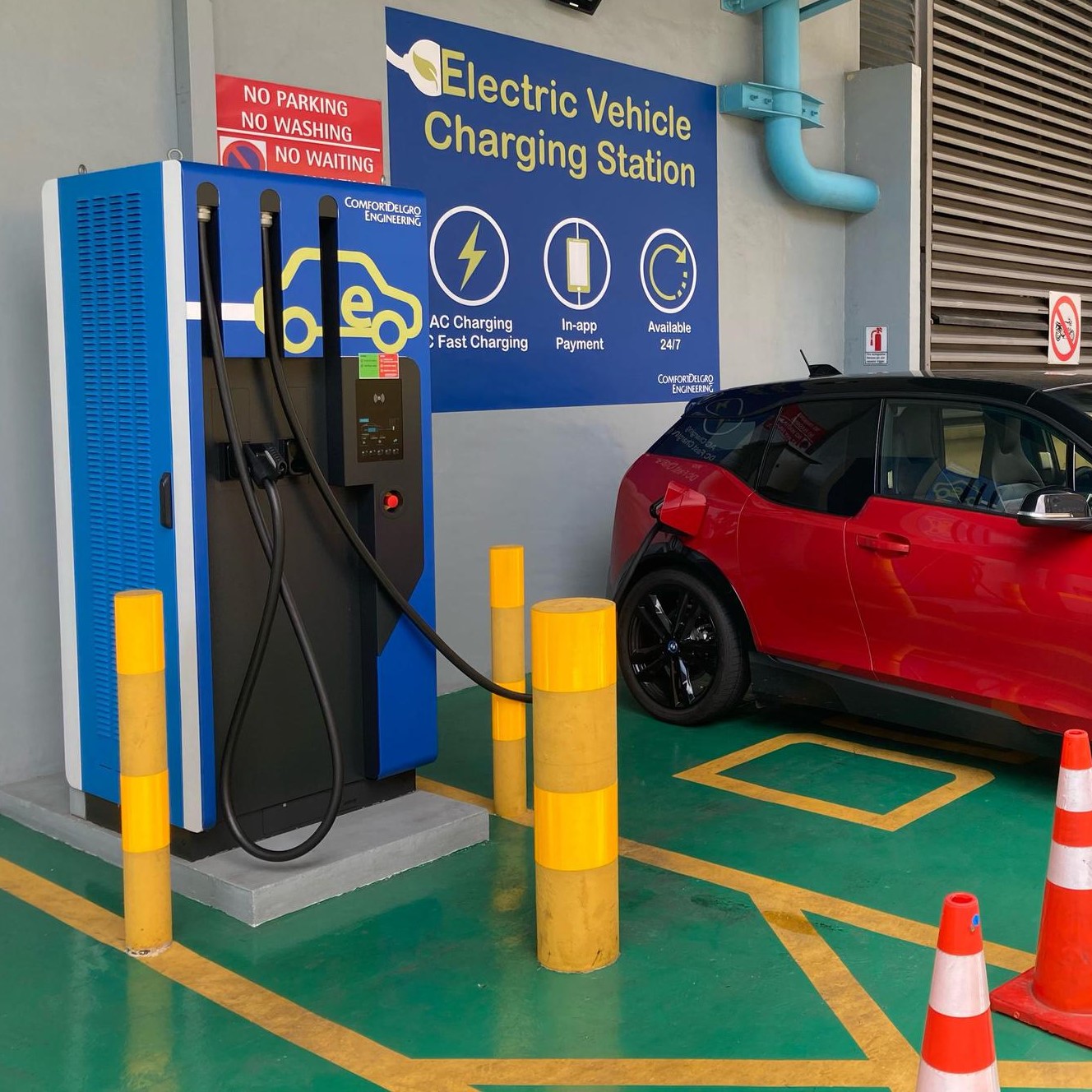 Number of EV charging locations: 40 public stations with 73 points, and 53 private locations in condominiums with a total of 126 chargers
Charger types: 50kW, DC/43kW and AC/3.7kW/7.4kW
Charging time:
Cost: Depends on the location, with rates starting from $1.50 per hour
Benefits: ChargeNow stations are available at popular shopping malls and CBD areas
How to use: Link your credit card to your Greenlots card
Read More – 14 Iconic Cars From Films That We Love
Cool stuff: You can find ChargeNow EV stations and pricing information using BMW's in-vehicle navigation console.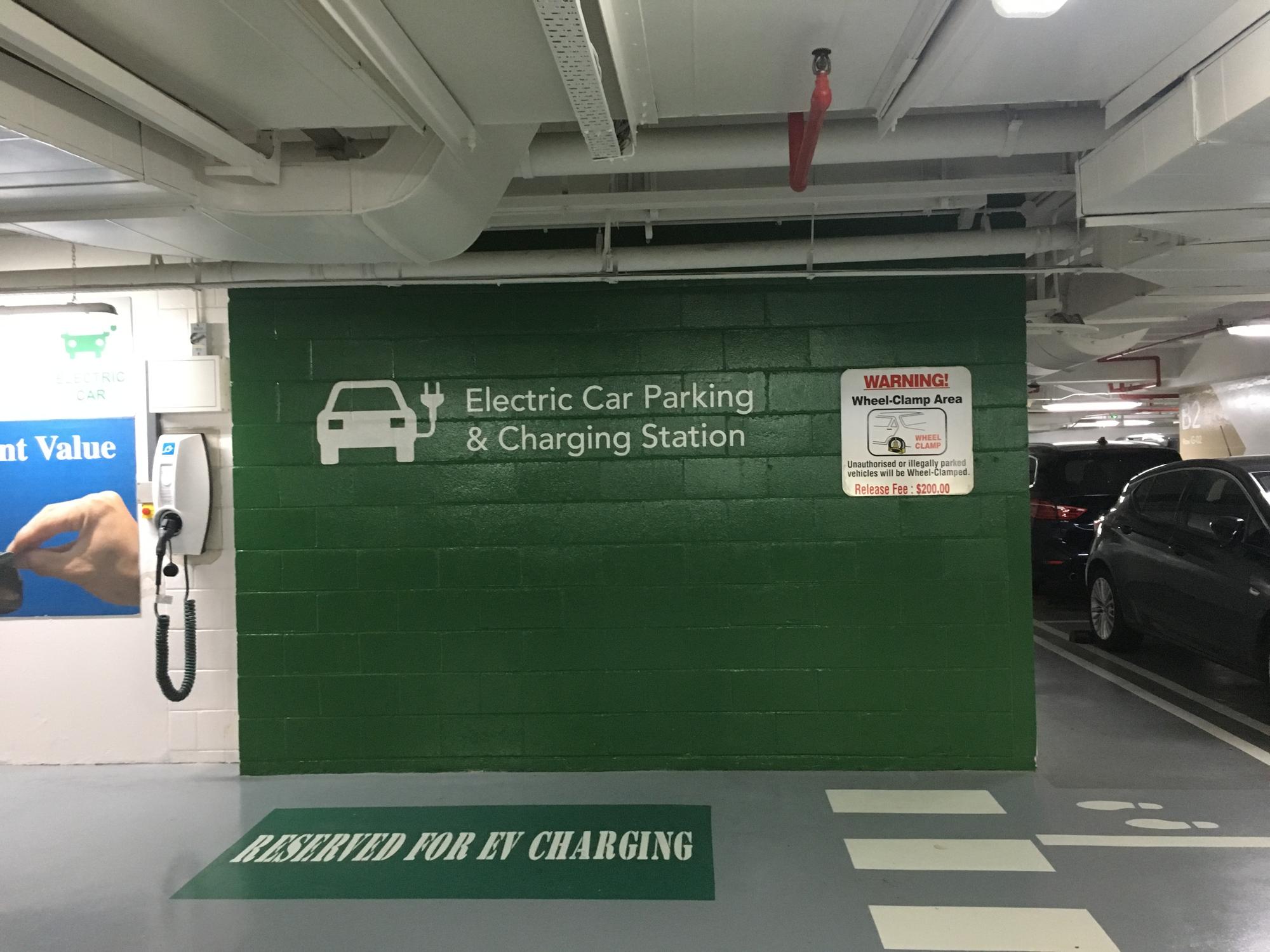 While Plugshare is not a charging service, it's an EV community that shares information by compiling a list of all the available EV stations in Singapore (along with applicable information such as parking fees, charging rates, charger types, and more) and helps inform EV owners of any with new charging stations near them.
And that's not all – Caltex has decided to hop on the bandwagon, and will soon be providing four of their own EV charging stations with 50kW charging stations. The future of cars is electronic, and we can't wait to see what a greener Singapore will look and feel like. If you're thinking of buying an EV, learn more from our article: "6 Things to know about electric vehicles in SG".
Scrap your car for the highest price in 24 hours!