Image Credit: Tojo | Unsplash
Singapore is small, but it is most certainly not boring. With plenty of modern and traditional places of interest scattered across our tiny island, we'd say that photographers, influencers, and car enthusiasts alike are spoiled for choice. If you're looking to take a few cool snaps to introduce your swingin' new ride to your followers, we've got a few ideas: Here are 7 insta-worthy locations for car owners in Singapore, at your service.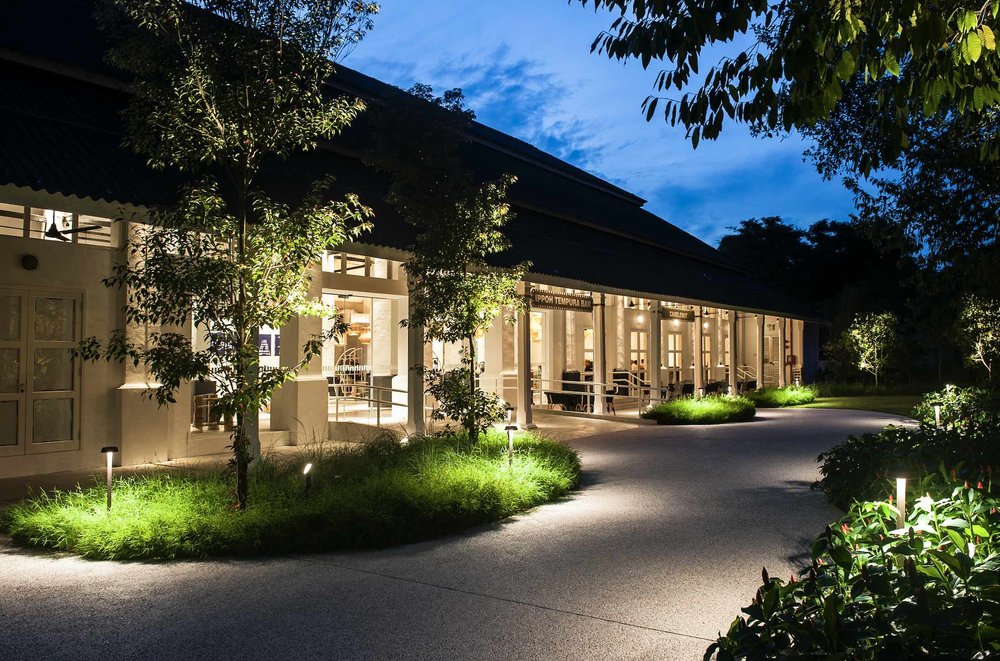 With top-notch restaurants like Candlenut and Culina tucked away in charming ol' Dempsey Hill, you know that you're in not just for a visually appealing drive, but plenty of succulent treats. Apart from boasting a plethora of lush eateries, Dempsey Hill is also one of those places that'll allow you to feel like you've escaped from the usual humdrum of Singapore, and with its curved roads and tropical greenery, you're sure to feel like you've entered a slightly different dimension.
2. Thian Hock Keng Temple @ Telok Ayer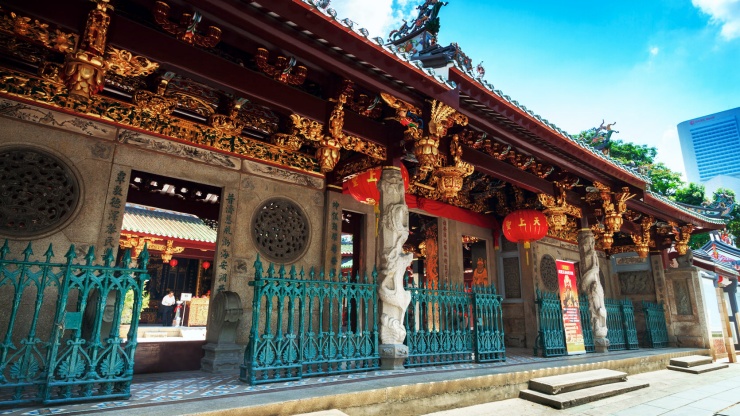 Image Credit:
Visit Singapore
One of Singapore's oldest temples, Thian Hock Keng is a restored religious site that was constructed in 1839 to honour the Chinese sea goddess Mazu. Many early Chinese immigrants came to this temple to thank the goddess for keeping them safe on their voyage from China to Singapore through the South China Sea, and you'll see this narrative distinctly displayed on the temple's rear wall, where you'll find a 40-meter long mural. Of course, don't forget to check out the temple's imposing entrance as well.
Great storytelling, historical art, and cruising around in a location where you'll find tons of amazing food? Sign us right up.
3. Sungei Buloh Wetland Reserve
Image Credit: Hello! Singapore Tours
If you love being close to nature, then this is the place for you. Apart from being a picturesque paradise of rare mangroves, Sungei Buloh Wetland Reserve is also a stopover point for migratory birds such as the Asian Dowitcher and the Pacific Gold Plover. Cool, huh?
Read More – 6 EV charging companies and their locations in Singapore
One great spot to take insta-worthy pictures is the Kingfisher Pod, or any other observation pod around the area, really, for an elevated view of the reserve and its astonishing beauty.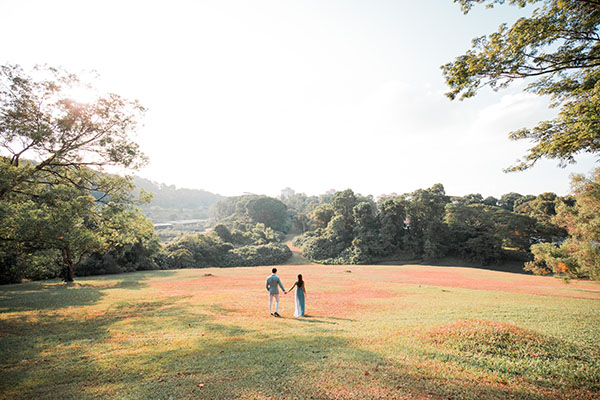 As per the colonial ring of its name, Canterbury Road is surrounded by timeless colonial houses and lush flora – There are a few heritage trees around the area, so when it comes to grand backdrops, you can take your pick (and pic) from a choice of majestic trees such as a Bodhi, Angsana, and African Mahogany.
Plus point: Canterbury is a relatively short road and experiences little traffic, so you won't have to worry about crowds or other vehicles getting in your way. We can't promise the same about soon-to-be-married couples though.
5. Raffles Marina Lighthouse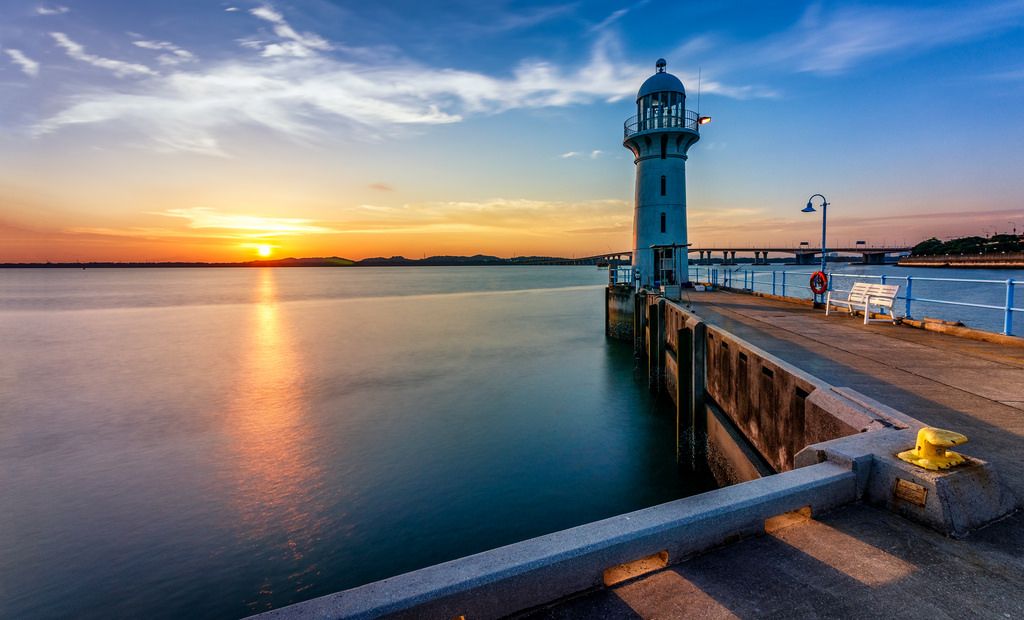 Image Credit: The Smart Local
Fact: The lighthouse was built in 1994 and overlooks the Tuas Second Link. Also fact: The lighthouse is open daily from 7 am to 12 am.
Not fact: You have to be a member of the Raffles Marina Club to visit the lighthouse and its nearby grounds.
The above non-fact is why Singaporeans from all walks flock here regularly to chase sunsets, fish, and take insta-worthy photos. Not a fan of crowds? If you're here on a weekday, you'll be able to weave around the crowds and avoid photobombers.
Address: 10 TUAS WEST DRIVE
6. Marina Bay Cruise Centre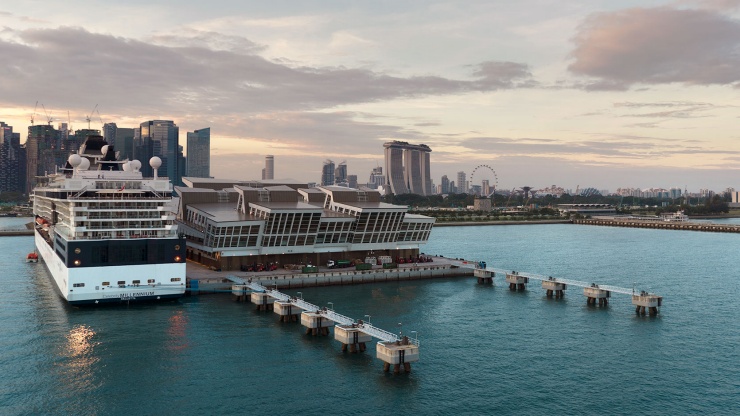 Image Credit: Visit Singapore
The Marina Bay Cruise Centre might not boast lush vegetation or wuthering trees, but it certainly brings its A-game when it comes to sharp, futuristic lines that are sure to exclude an unparalleled modern vibe for the picture of the day. Of course, if you want to up the ante, cruise your way up to the top level (level 3) of the carpark. You won't be disappointed.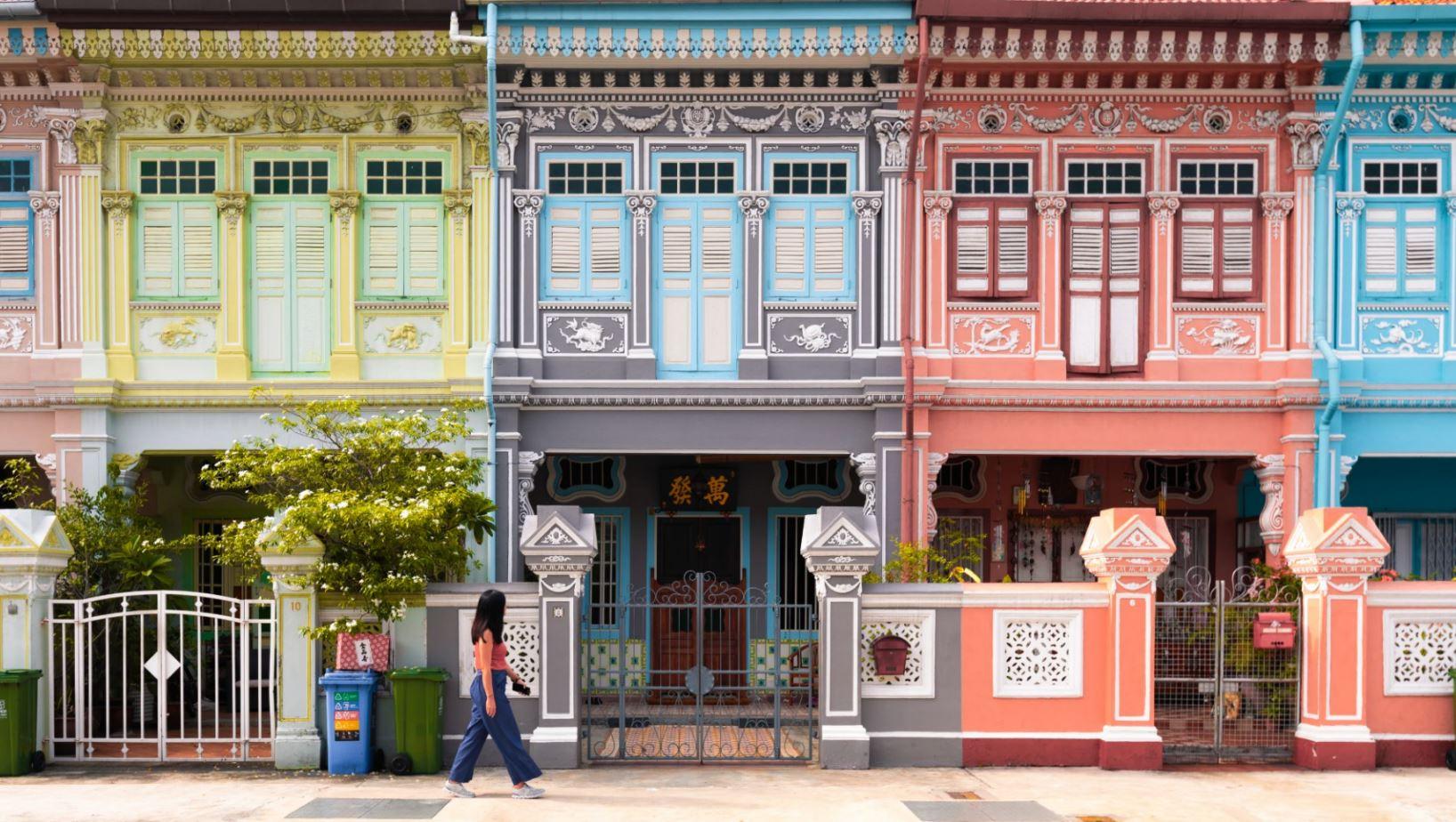 Image Credit: The Travel Insider
This short street in Singapore is known for being a vibrant Peranakan-themed stretch lined with shophouses galore. And Koon Seng Road isn't just pretty– every ounce of its tarmac and surroundings simply sing of history and heritage:
In the 70s, many Peranakan Chinese families had their homes in Koon Seng Road, which is part of the Joo Chiat area, and if not for our government's efforts, none of us would get to glimpse the wonderfully conserved colourful buildings that line the road.
Do note that the road is an extremely popular photoshoot location in Singapore, so if you want to avoid the crowds and traffic, head down on a trusty weekday.
Get your liability check today