Image Credit: Diester Blom | Unsplash
Weddings, anniversaries, VIP meetings, hen parties, and even first dates… Whatever your special occasion is, there are plenty of reasons to rent a luxury or bridal car, and if you're searching for an extra classy set of wheels (like a Ford Ka Zetec, for example) for a special event, we know just where to look. Here are 7 top luxury car and bridal car rentals in Singapore that you'll absolutely love: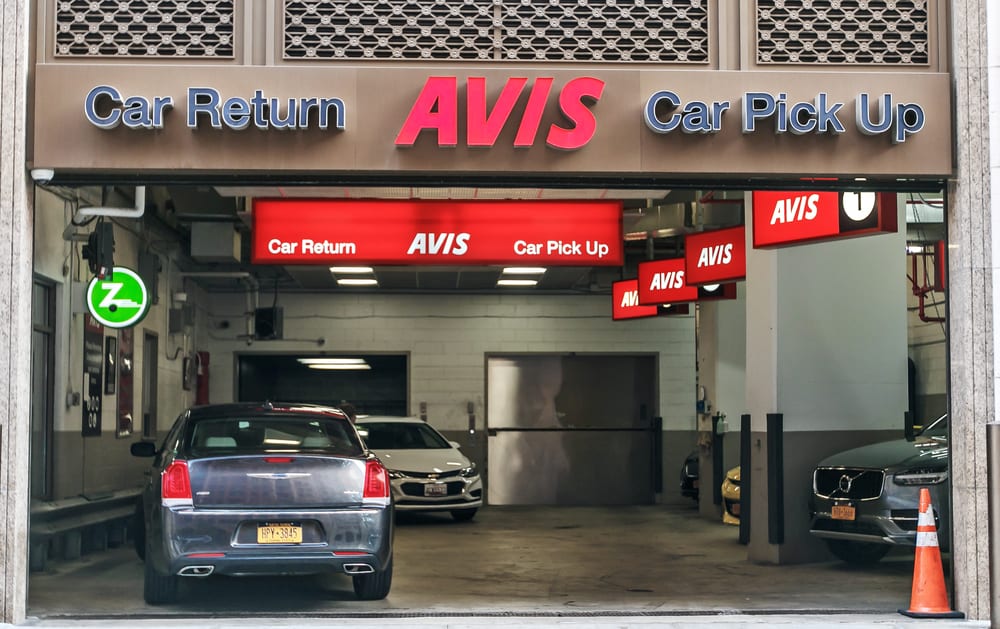 As the oldest and most established car hire provider in Singapore, Avis promises a superb and unmatched luxury car rental service. Their extensive Prestige range boasts glamorous cars that are fit for every occasion, so whether you're looking for an executive car, wheels to impress on your big date, or the right vehicle to go with your wedding bells, you can rest assured you'll find the right prestigious car that comes along with an affordable price and quality service.
Avis also provides long-term rental services, and consistently offers great packages and deals to their customers. The Avis team takes great precautions to ensure the safety of their clients, and thus, apart from heightened cleanliness measures, offers a car delivery service that brings your rented vehicle right to your doorstep. Do note that due to the recent Changi Airport Covid cluster, their airport location will be closed till further notice.
Avis' other services:
Avis daily or weekly car rental

Avis car leasing

Avis monthly car rental (Avis Flex)

Avis Chauffeur – Chauffeur Drive Service (Point-to-point, Airport Transfer, Hourly, Daily)

24/7 Breakdown Assistance For Rentals

Avis Corporate – Corporate One-stop Mobilities Provider

Avis Prestige – Luxury Car Rental

Fleet Management

Commercial Vehicle Rental and Lease

International Car Rental Services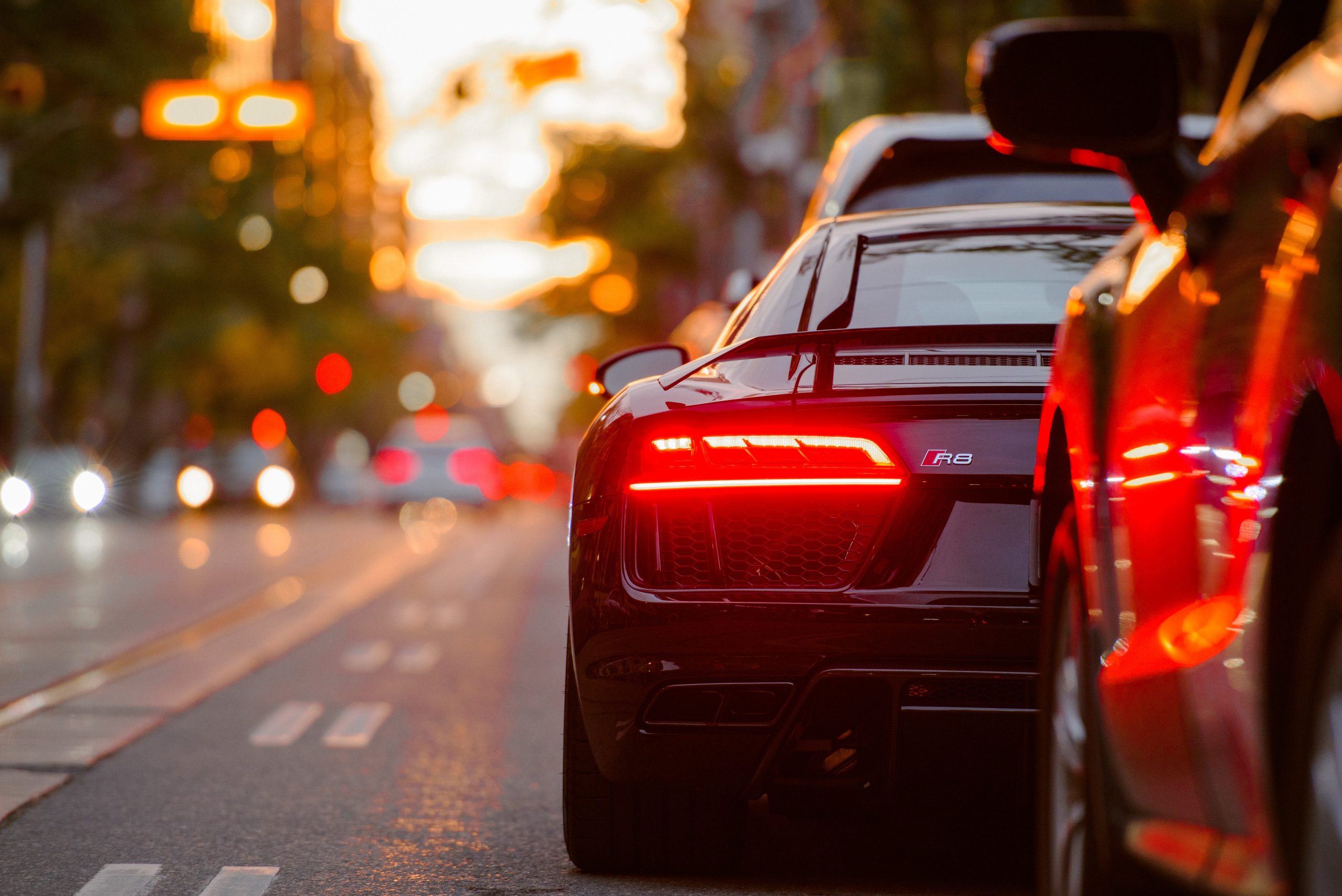 Image Credit: Evgeny | Unsplash
Formerly known as Payless Car Rental, My Car Rental Pte Ltd prides itself on its spectacular customer service, operational efficiency, and huge fleet that boasts more than 1,000 vehicles. My Car Rental aims to provide each customer with an individualized experience that caters to their exact needs and was born out of their founders' own frustrating experiences when it came to leasing a motor vehicle in Singapore.
My Car Rental offers a comprehensive rental package, the flexibility to change car models, fuss-free maintenance, and excellent service, so if you're looking for that Mercedes Benz (S Class), BMW 650, or Porsche Panamera, there's no better place to go.
Services provided:
Car Rental and Private Hire Deal

Vehicle Sales (New & Used, Passenger & Commercial)

Car Sharing program

Free Delivery for $2000.00 rental value and above for continental cars

Fleet Maintenance & Integration

Motor Financing & Insurance Facilities

Chauffer Services / Limousine S500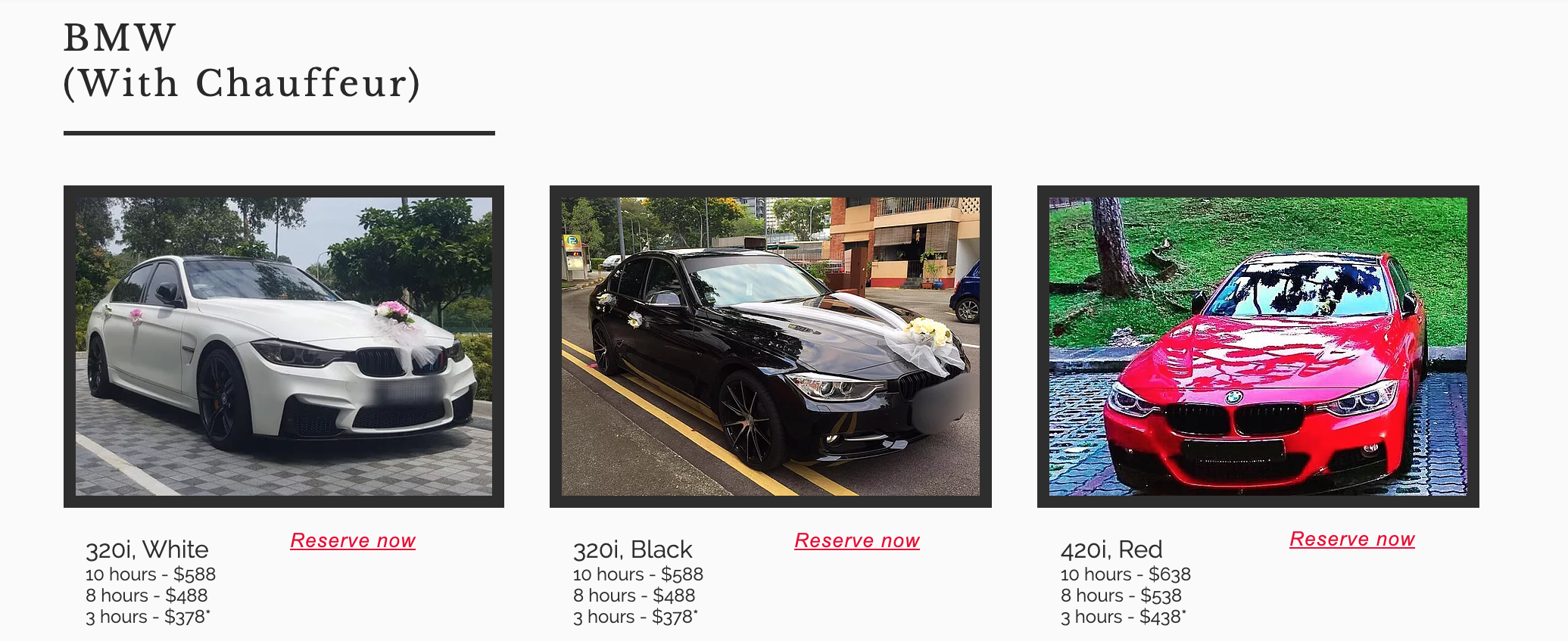 Image Credit: Bliss Wedding Cars website
Bliss Wedding Cars is a leading provider of continental and vintage cars and specializes in the provision of all-white wedding car fleets. Not only do they provide their customers with the option to have the same brand of cars for both the wedding couple and their accompanying groomsmen, but they also offer luxury cars that come with auspicious car plate numbers.
Boasting brands such as Aston Martin, Audi, Bentley, Rolls-Royce, and more, customers are assured that no matter what they choose, they're sure to enjoy a hassle-free booking process. Bliss Wedding Cars take care of everything – from driving to your bridal studio, to chauffeuring, and even overseeing the bridal car decor, their goal is to make your big day a stress-free one.
All you'll need to worry about is choosing the car that you want for your big day.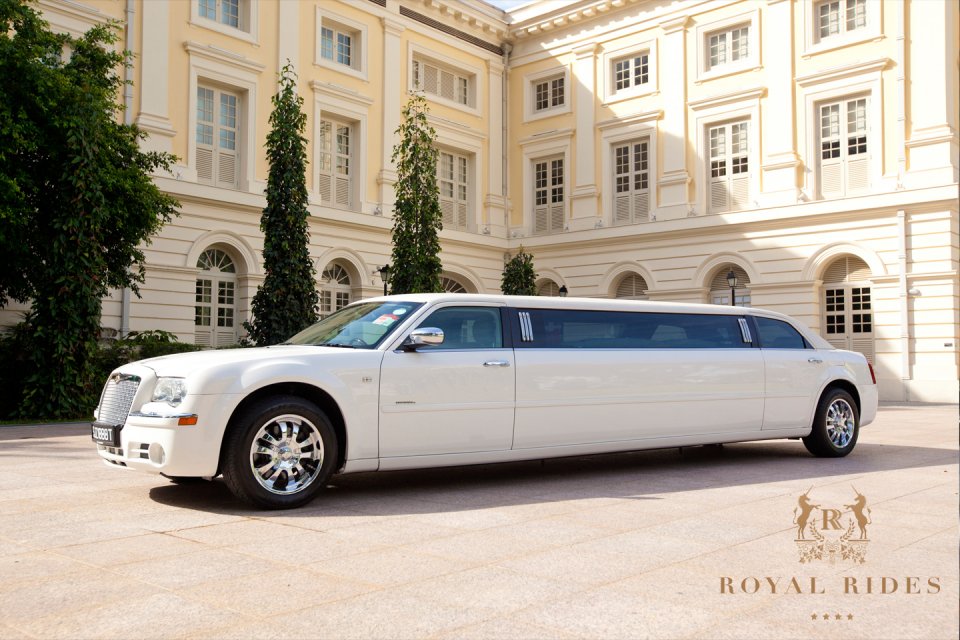 Image Credit: Royal Rides
Royal Rides proudly states that "a blissful marriage starts with (them)" on their homepage, and we are convinced. With their attention to detail and excellent service, Royal Rides has served countless happy newlyweds in the past several years and continues to provide a smooth and enjoyable wedding car service for their precious clients.
While Royal Rides focuses mainly on bridal cars and offers countless prestigious models for clients to choose from, such as the Chrysler 300 Super Stretch Limousine and the Mercedes E200 CGI, their team also offers car rental services for individual and corporate events.
Some of Royal Ride's other services include:
Bridal or Wedding Car Rental

ROM Car Rental

Luxury Car Rental

Corporate Car Rental

Limousine Services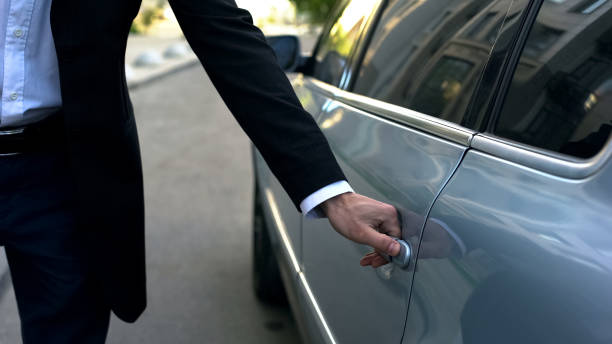 Image Credit: Prestige Limo
Be it for business purposes or a classy joyride around Singapore, Singapore Prestige Limousine services offers itself to clients as the city's most easy-to-use limo booking platform. Their USP? Irreproachable, top-notch chauffeurs who own extensive knowledge about our sunny island.
Read More – 12 Best Places for a Road Trip in SG
Prestige Limo claims that their well-trained chauffeurs are showstoppers when it comes to handling your needs, providing punctual and professional services, and ensuring an unparalleled experience. They also boast that their chauffeurs own uniforms that are as clean as their cars, and while we're not quite sure if their cars or chauffeurs are cleaner, we do know that Prestige Limo means business when it comes to providing an extensive range of authentic limousine services and vehicles.
Notably, they also offer flexible booking times and free-of-charge waiting times.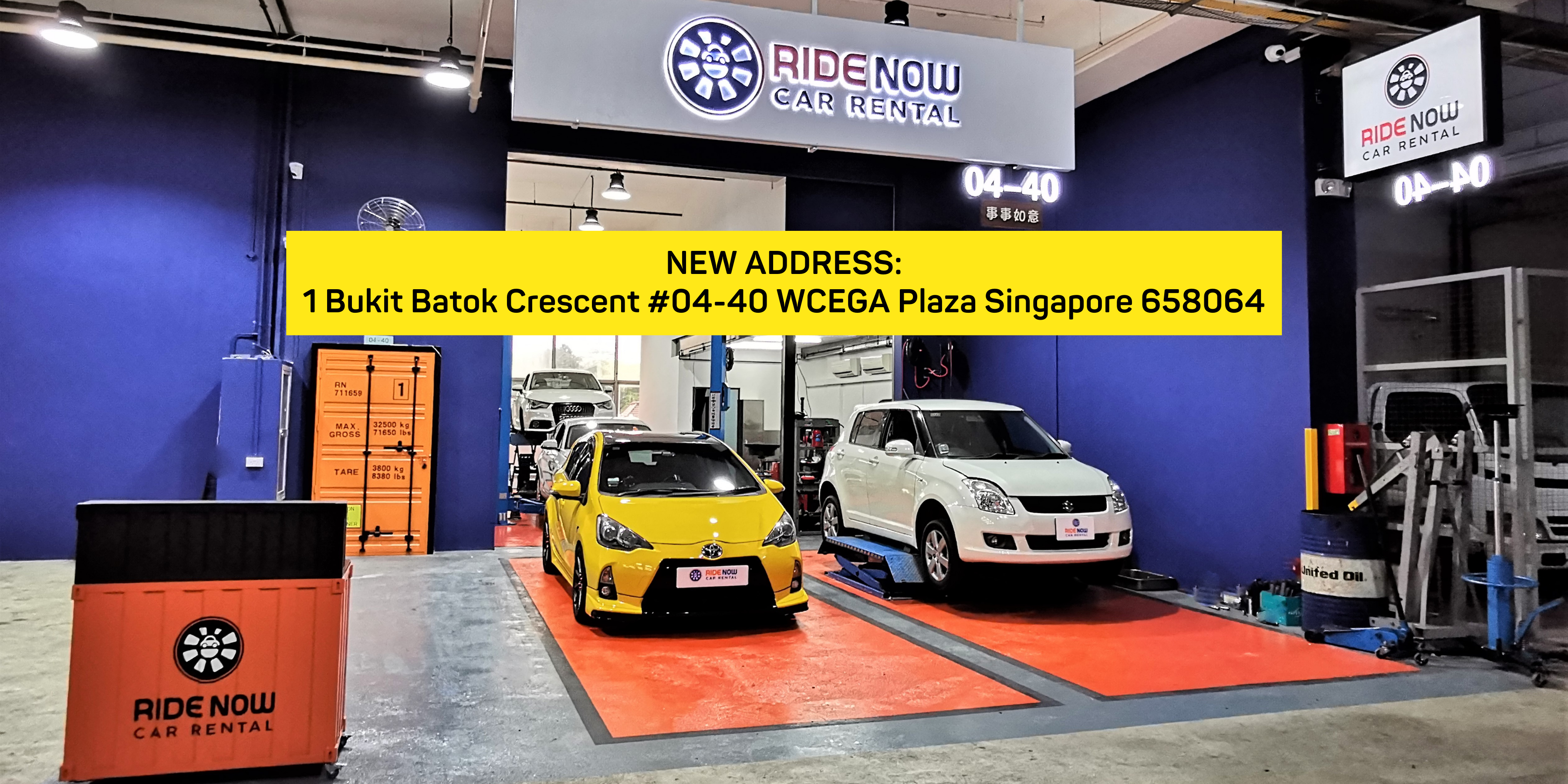 Image Credit: Ride Now SG
Ride Now Pte Ltd is a burgeoning car rental service that offers its clients a huge fleet of well-maintained vehicles, a trustworthy business ethic, and a customer-service-oriented team. Apart from providing customizable packages to suit their customers' lifestyles and budgets, they also strive to provide affordable rates and an extensive range.
If you're a P-plate driver or are looking to bring the family on a road trip to Malaysia, Ride Now has no qualms about their customers driving their rented cars across the border. They also offer regularly updated festive rental packages for public holidays such as Hari Raya, Chinese New Year, and Christmas, so whether you're looking for your Mini Cooper Convertible or Mercedes Benz C180.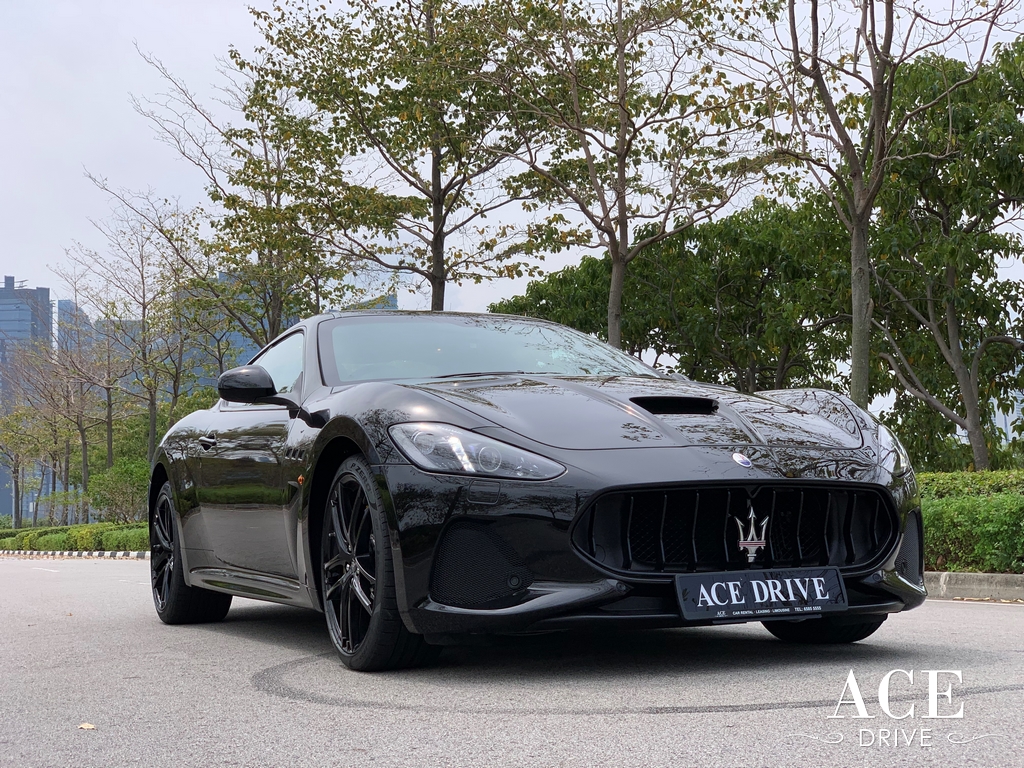 Image Credit: Ace Drive Car Rental
As an award-winning company that specializes in exotic and luxury car rentals, the Ace Drive rental team also oversees all maintenance, insurance, and other aspects of car leasing and ownership so that their clients enjoy a hassle-free rental experience.
The Ace Drive team owns decades of experience in the industry, and their greatest pride lies in their well-seasoned staff, their extensive, and the matchless service standards they set when it comes to their customers.
Not only do they offer show-stopping brands that are perfect for your special occasion or business event (Enter: Convertibles, Coupes, Hatchbacks, MPVs, and SUVs), but they also provide trustworthy limousine services and executive and corporate cars that will help you make a great statement with your colleagues and partners.
If you're looking for an unsurpassable car rental and leasing service that boasts an international reputation and top-notch vehicle maintenance, take your pick at Ace Drive Car Rental.
If all that hasn't convinced you, Ace Drive offers:
24/7 emergency and inquiry hotline

2-hour response time for emergencies

4/8/NBD-hour response times for non-emergency issues

Replacement car in case of an accident, servicing, or other reason(s)

Hirers to receive an original vehicle checklist for each check
We hope we've helped to narrow down your search when it comes to renting your dream luxury car. Whether it's a Mercedes Benz, Porsche, or Maserati GranTurismo that'll get your gears going, we know you'll be able to find the perfect car at one of these 7 top luxury cars and bridal car rentals in Singapore. Good luck!
Find out how much your car is worth today?