Image Credit: John T | Unsplash
For many Singaporeans, Malaysia has long been a convenient and accessible getaway zone. Many of us grew up enjoying frequent family trips up to Genting Highlands, Seremban, Ipoh, Kuala Lumpur, and more, and it's only as an adult that I realise just how lucky we Singaporeans are to be so close to such an amazing and vibrant country that offers both the creature comforts of city life and the vast array of nature, just right over the border.
Of course, Covid-19 throws a spanner in the works, but once the pandemic becomes nothing but an old nightmare, us folks at Brze can't wait to be back on the open road again, coursing through a horde of other adventure-hungry Singaporeans at Woodlands Checkpoint.
Here are our top 5 favourite Malaysian road trip destinations that you can drive to from Singapore: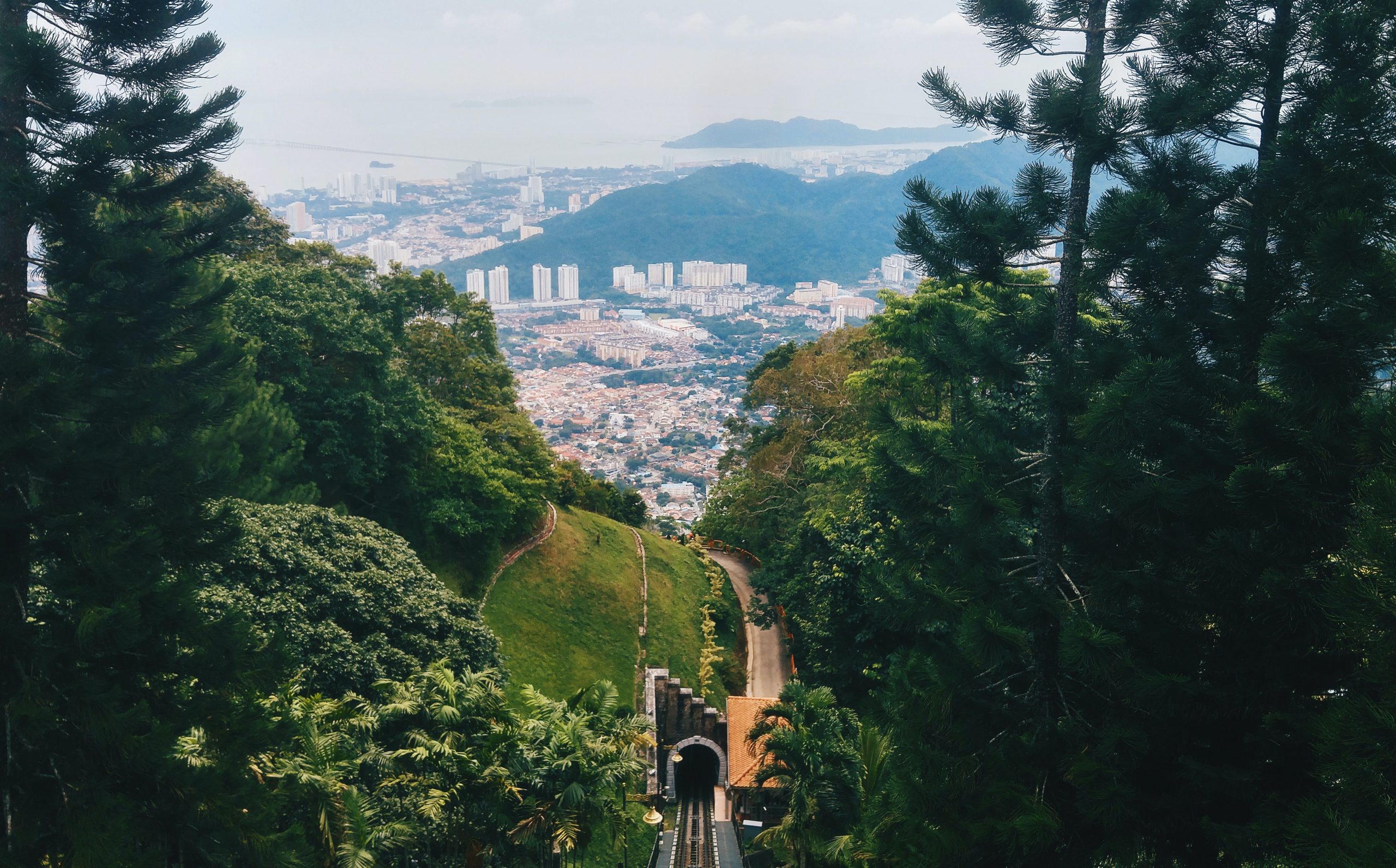 Image Credit: Fidelia | Unsplash
Drive from Singapore to Penang: 8 hours >
If you're looking to expose yourself to some nostalgic old-school charm, Penang is the perfect place to be. This UNESCO World Heritage Site is a perfect union of old and new, and promises to be a destination that's full of exciting experiences at every turn. Let's see: In George Town alone, there's the famous Blue Mansion, with its inimitable style and history, the Penang State Museum & Art Gallery, and a plethora of timeless stucco buildings and shophouses that'll certainly thrill the cultural adventurer in you.
And let's not forget the food that's to be found in Penang. You'd be a fool to miss the Batu Ferringhi Night Market, which is the perfect place to pick up a handsome little trinket or two, while savouring a bowl of perfect Chendol.
Penang also boasts an eclectic mixture of both top-class luxury hotels and budget accommodations, so whether you're a posh G Hotel Kelewai sort of traveller, or a wing-it Reunion Residence type of daytripper, you're sure to find the perfect bed to sleep after an unforgettable day of traipsing around in Penang.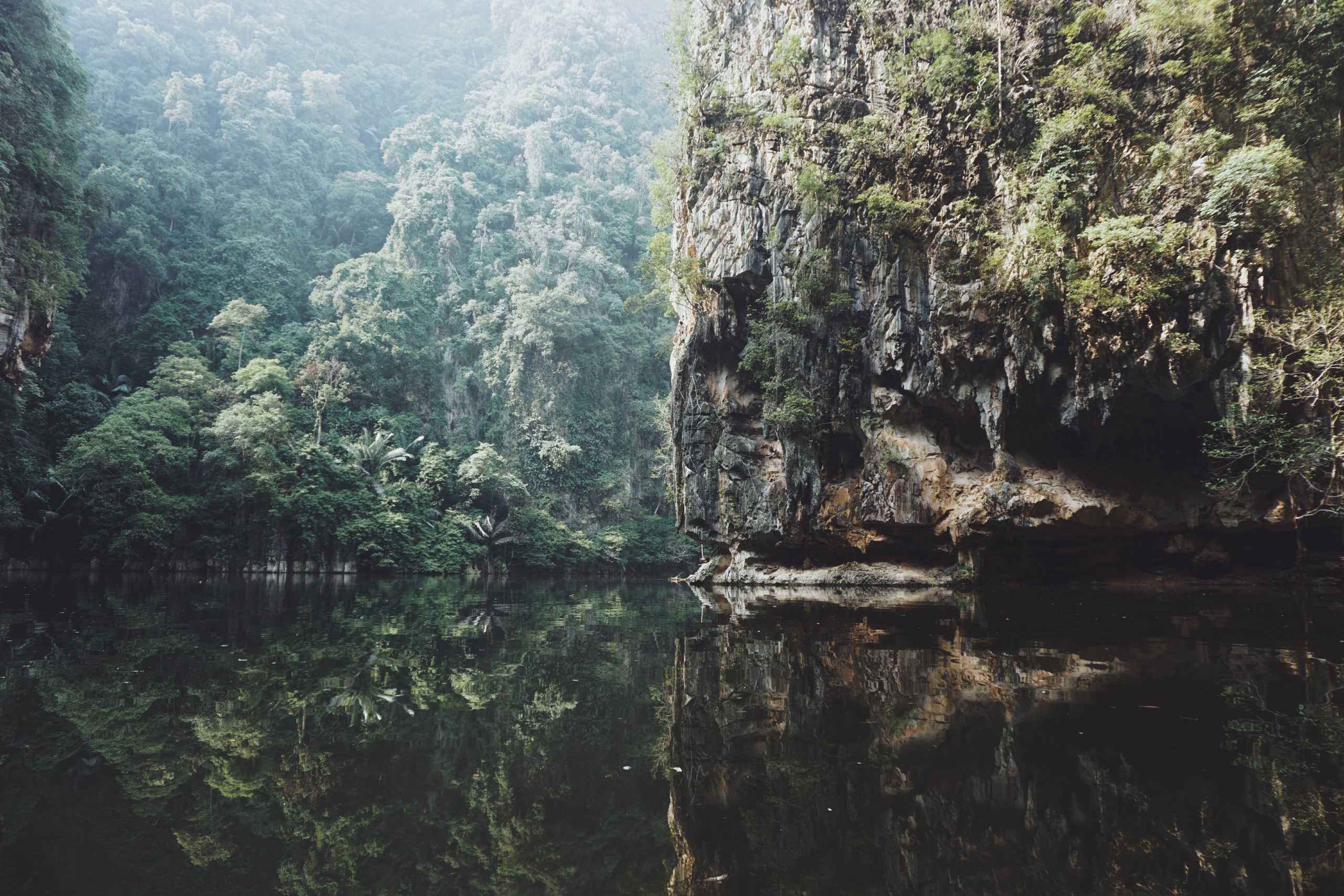 Image Credit: Iqx Azmi | Unsplash
Drive from Singapore to Ipoh: 6 hours >
Whether it's Taugeh Chicken Rice, Gai Se Hor Fun, or Assam Laksa that you're craving for, you know you're in for a gastronomic treat of absolute wonder when you're in Ipoh. Your only problem will be trying to haul yourself back into your car when your road trip is done- So you might want to travel light if you're headed for Ipoh.
Now, Ipoh is not just a foodie's haven – This multifaceted destination is also the average citykid's big opportunity to reconnect with nature. It was CS. Lewis who once said, "…nature gave the word glory for me," and we wholeheartedly agree. If you're feeling a little bogged down and heavy-laden, it's time to fill your soul with the refreshing otherworldliness of Mount Yong Belar, Kek Long Tong Cave Temple, Gunung Lang Recreational Park, Tempurung Cave, and countless other scenic expanses.
Don't stop there though! Ipoh is an amalgamation of many wonderful things, and one of them is that it is a convenient gateway and short 2-hour drive to Cameron Highlands, where you can gaze out at endless tea terraces, trek through the Mossy Forest, pluck fresh strawberries, and much more.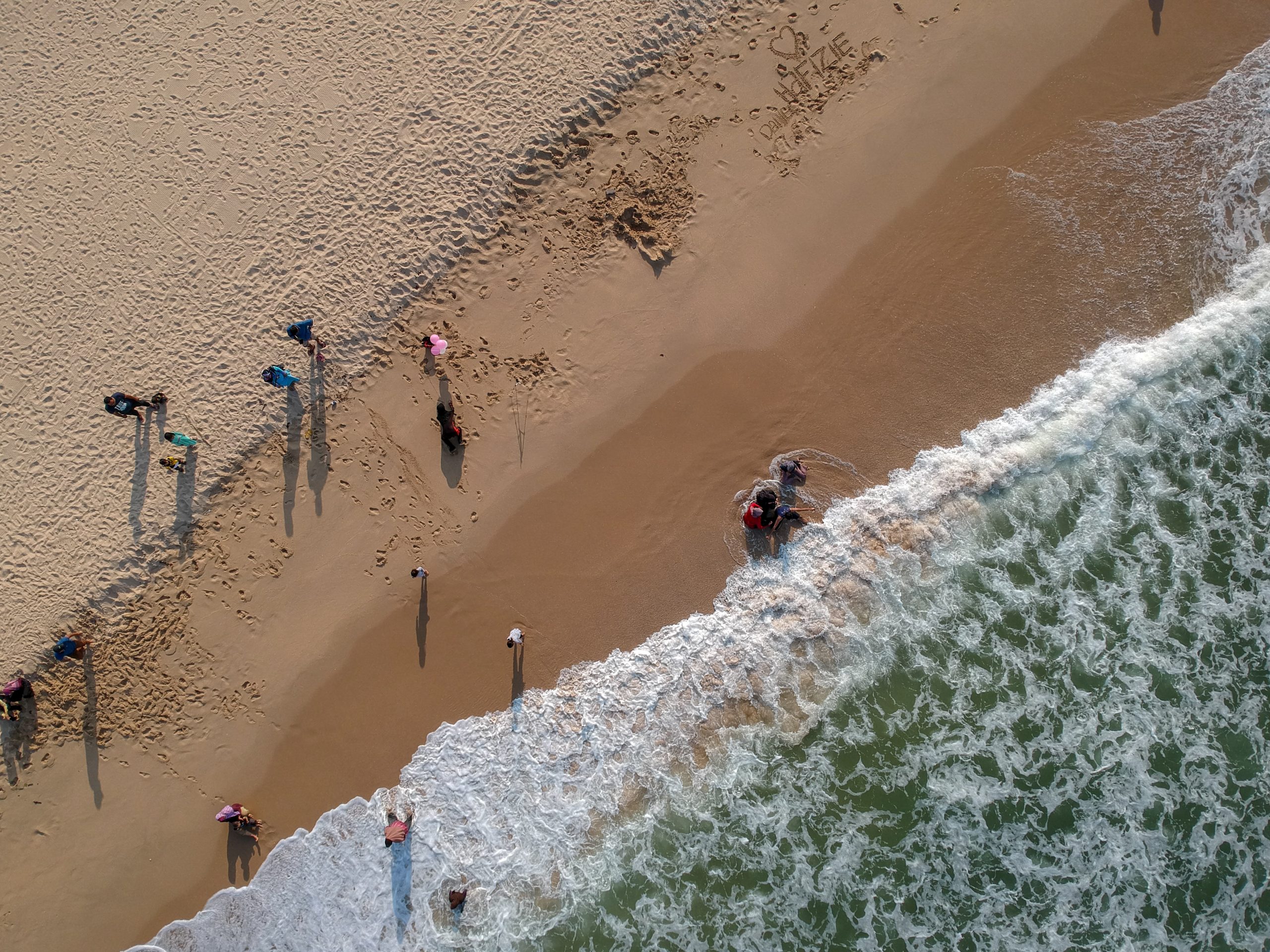 Image Credit: M Fildza | Unsplash
Drive from Singapore to Desaru: 1 hour >
Best known for being a superbly pristine beach that rests against the South China Sea, Desaru is a small town in Kota Tinggi, JB, that's a mere hour's drive away. So if you're looking for a quick escape from our crowded city hell-hole, look no further.
Boasting 6km of spotless sand and sea, Desaru offers a wide range of attractions for every type of visitor – There are blood-pumping water park rides and natural outdoor thrills awaiting the young family, farms aplenty that welcome both animal lovers and the botanically curious, and an endless variety of lush spa packages that exist just for the tired soul. (Cough) Lotus Desaru Beach Resort and Spa.
Well, the ostriches are waiting! PS. And so are the fireflies – Yes, at Desaru, you can treat you and your partner to a romantic Firefly Cruise, where you can share an affectionate, rekindling moment on the never-ending calm of water.
Read more – 10 Quick and Efficient Car Mods You Can Make in Singapore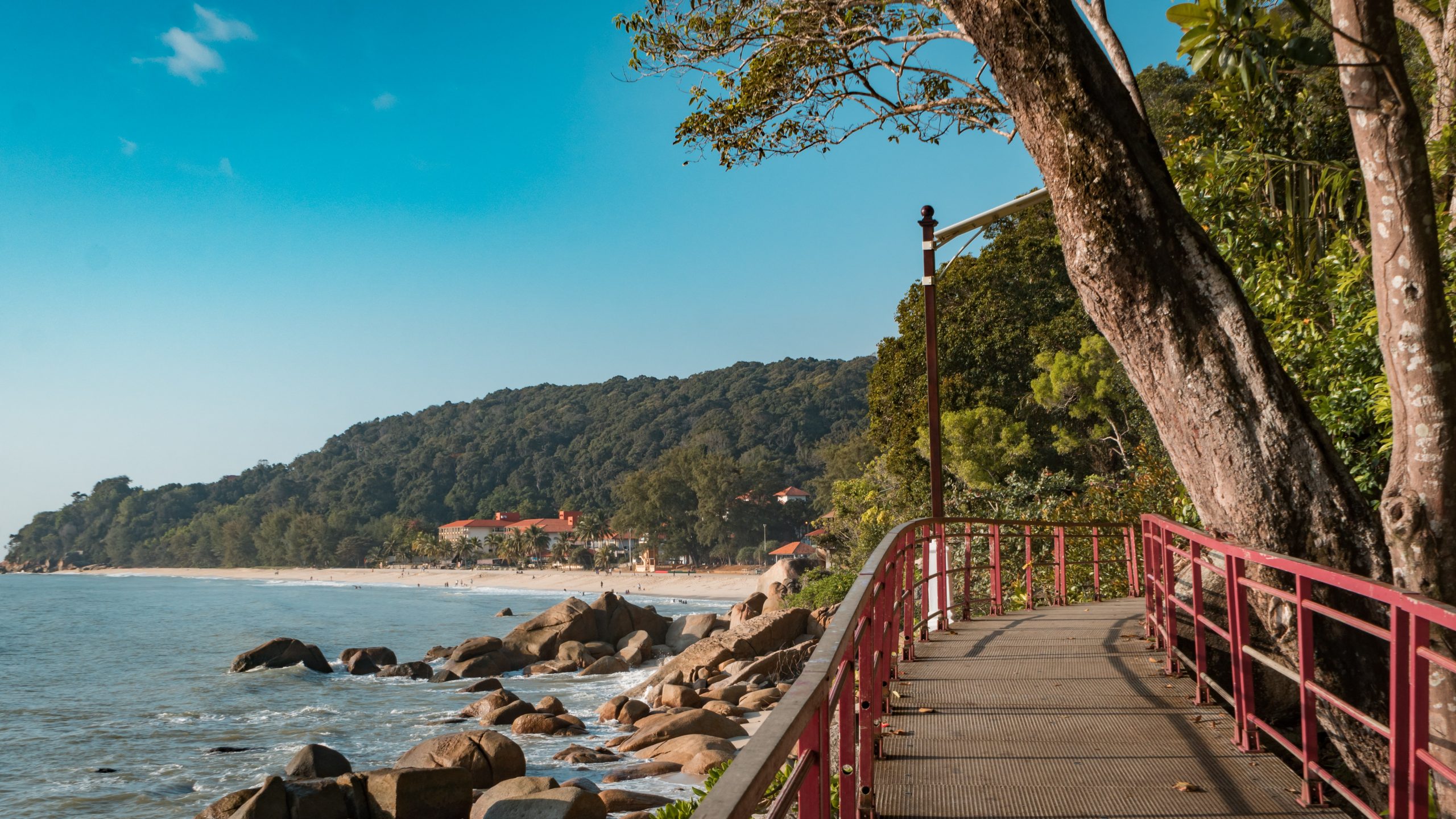 Image Credit: Ajai Arif | Unsplash
Drive from Singapore to Kuantan: 5 hours >
If you're a fan of rainbows, well, so are we, and have you heard… of the Sungai Lembing Rainbow Waterfall? The trek across rough terrain might seem too tedious for those with children in tow, but trust us, the view is everything but anti-climatic (as long as you reach the waterfall before 10am).
If you're looking for a good hike, why not try a hand (and leg) at mounting the Bukit Panorama Peak? And do not despise its petite 271 metre stature. Why? Well, you'll understand once you reach the top of Bukit Panorama – I mean, it's earned its name for a pretty darn good reason: Just imagine the overwhelmingly stunning sight of Sungai Lembing in all its picturesque glory, rolling hills, and a one-of-a-kind sunrise. If you're looking for an easier trek to the view, there's a handrail-trail that shouldn't take more than 30 minutes to finish.
Gosh, now that we've got our gears started about Kuantan, we can't help but bring to mind other destinations like Taman Negara National Park, which lays claim to being the oldest rainforest on the planet, the famously pristine Cherating Beach, Batu Hitam (Black Rock Beach), the Gua Charas Limestone Cave, and countless more. Can the borders open already, pretty please?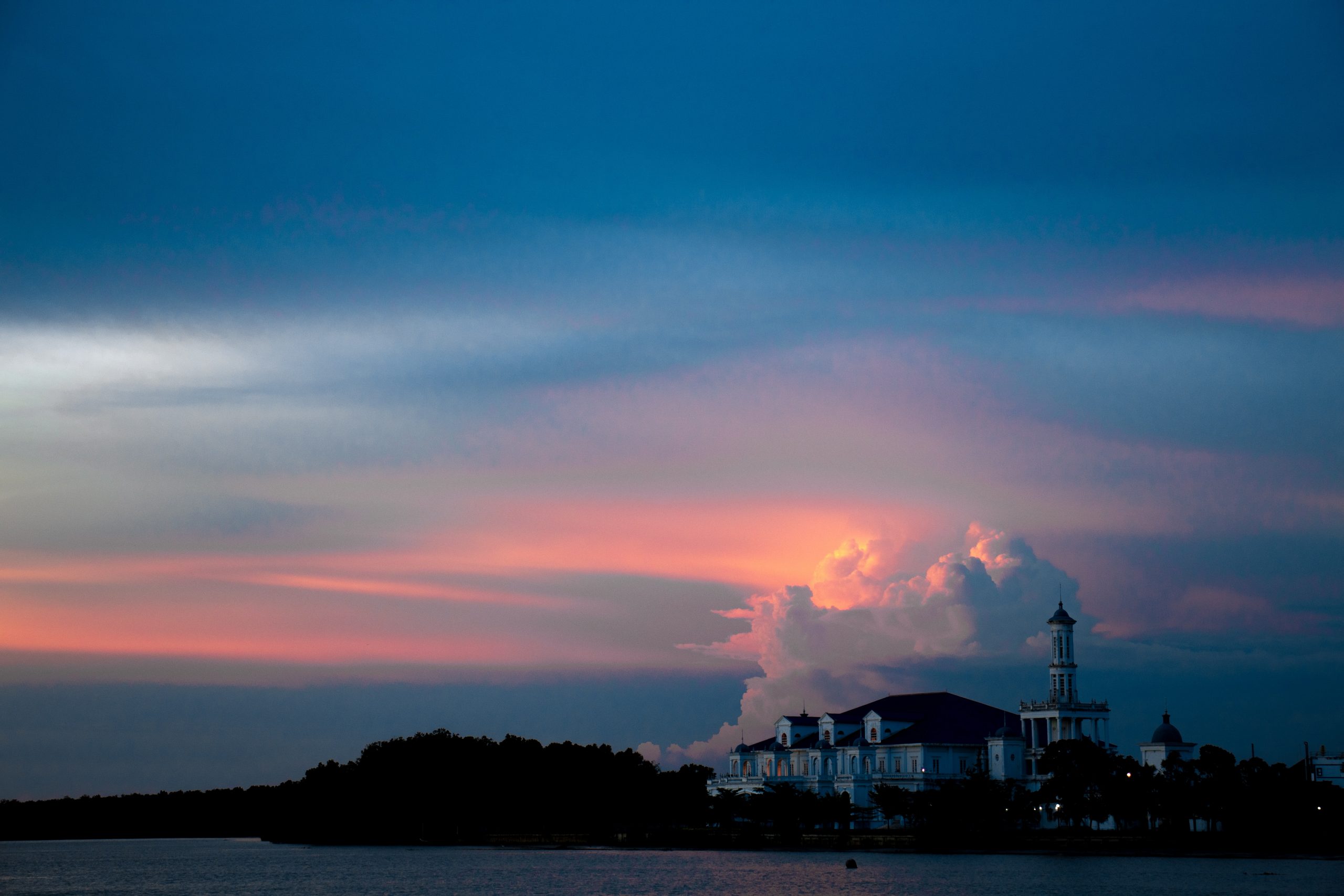 Image Credit: XiuYuan Koh | Unsplash
Drive from Singapore to Muar: 2 hours >
This historical little town is known as Johor's royal city, and is one of the most popular tourist attractions in Malaysia due to its amazing grub, eye-catching murals, historical pre-war sites, and of course, its natural beauty.
If you're looking for some pocket-friendly treats for your hungry gob, there's no way you can go wrong with traditional Otah-Otah (grilled fish cake wrapped in pandan leaves), a cup of joe from Sai Kee Kopi 434 Muar, an unforgettable bowl of Ah Choy Wan Tan Mee, and a never-ending stream of fresh seafood along Glutton Street. Gosh, our mouths are watering just thinking about these dishes.
We've not forgotten Muar's most scenic attractions! If you're looking for some respite and repose in nature, you might want to check out Gunung Ledang, famously the setting for a local Malay legend involving a fairy princess and Sultan Mahmud Shah (Warning: The trek up is not for beginners, and you'll need a guide).
If you're an avid bird-watcher, Pantai Leka (Parit Jawa) is the place for you. The destination is essentially a beach, but its mangrove forests shelter and provide for many birds. If you're lucky, you might even spot a Chinese Egret or Great Knot!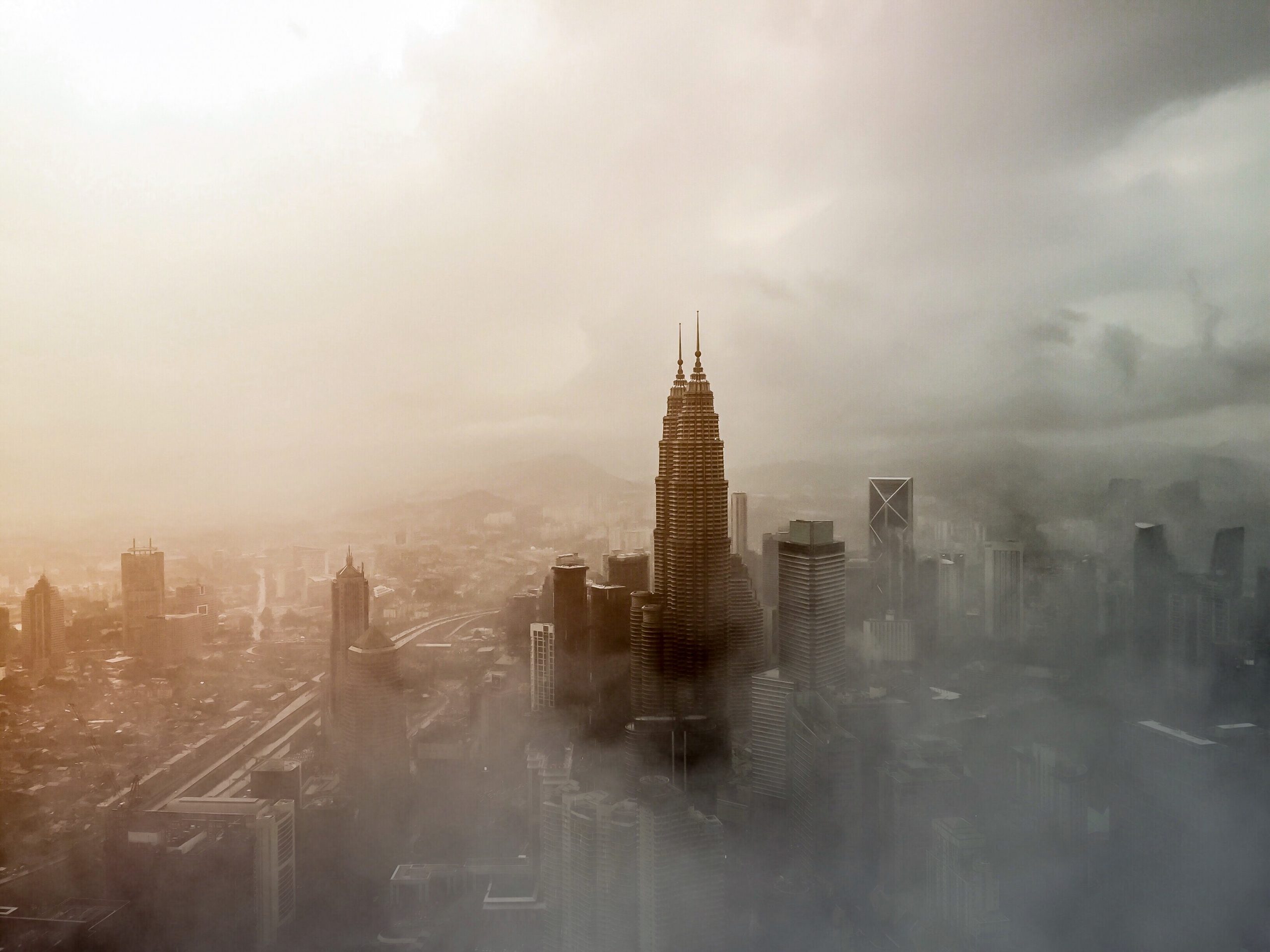 Image Credit: Ishan | Unsplash
And with Muar, we sum up this list of our top 5 favourite Malaysian road trip destinations that you can drive to from Singapore. We don't know about you, but the general feeling here at Brze is that we want to go to all of these places at once, and do everything there is to be done, everywhere, anytime. If you're us, it's time to scream "Malaysia Baik!"
Sell your car for the highest price in 24 hours!