Buying a car is a luxury in Singapore and to buy it one might have spent a hefty amount. For most of the owners, cars are the most treasured things, and very few times they will sell them in their lifetime. They yearn to get the best price for their car. But, selling a car is an exasperating process. To make it easier for you, here are a few effective tips for you to get the best price for your car.
Once you decide to sell your car, either through a dealer or all by yourself, if you follow the tips given by our experts, it will be stress-free and certainly fetch you a good deal.
1. Make it look spic and span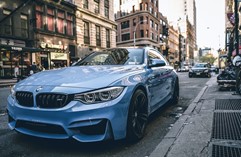 Some owners might not give much time to regularly clean and wash the car. If the car is coated with a layer of dust and bird droppings, it looks so filthy. People love to buy a car that sparkles and looks spic and span. It's always advisable to take it to a car wash centre and get it washed thoroughly. Not only the exteriors of the car but also its interiors should be kept tidy. Regular dusting of the seats, floorboard, and the inner sides of the windows should be done.
The car should not be stinking and free of odour. Use air fresheners or purifiers to get rid of the awful smell. Some owners keep their car tidy by taking it on and off to a car wash centre . Even then,  just before you put the car for sale, it's advisable for thorough washing or cleaning of the car by professionals will be an added advantage in getting it sold faster.
2. Stick to simple Modifications
When the car is in your possession, usually some owners want to further enhance the look of the car by modifying it according to their taste and style. Like modifying the exhaust and spoiler. But everyone may not have the same taste. Sometimes even if the buyers like your car, they bargain to reduce its price further, as the modifications that you had done to it will not be of any interest to them. They have to further shell out money to remove all those modifications. So, keep in your mind that you would be selling the car down the road and modify the car only to a little extent. Use detachable and easily removable modifications so that you can remove them when the need arises. Go for inexpensive modifications, otherwise, once they are removed, they cannot fit into any other vehicle and will be a sheer waste of money.
3. Send the car for regular Servicing
All the vehicles need to be sent for servicing once in six months at a specified mileage or when the need arises. If you delay or fail to keep up the scheduled appointments for car servicing, its vital components will be damaged and you will end up paying huge servicing bills at a later stage. Regular checking of engine oil is very essential. It lubricates the different parts of the engine and aids in the smooth running of the car. If it's not checked over a long period, the oil level will be reduced and the parts in the engine will not be functioning properly. Be sure to check the failing alternators or leaking radiators, and flat tyres otherwise accidents take place and end up in pricey repair works. You can get a better price for your car if you file all the service and maintenance records as proof to show to the buyer that you have done the servicing and maintained it in a good condition.
4. Check the important Components
Many components need to be checked thoroughly in a car, such as a Catalytic converter. The exhaust gases in a car have many harmful substances like carbon monoxide, nitric oxide, nitrogen dioxide, etc. will be converted into less harmful substances like carbon dioxide and water vapor using chemical reactions of catalytic converters. If it doesn't function properly, a car cannot run smoothly and its pick-up or acceleration will slow down.
Another indication of the mal-functioning of the catalytic converter is it emits an awful smell. With all these minus points, the chances of getting a better price for your car are very low.
The catalytic converter will be easily stolen as it contains precious metals. To protect it from the thieves, you follow these three tips suggested by our experts:
When you engrave your car license number on it, it will be easy to identify.
Always park your vehicle in well-illuminated places.
A burglar alarm or anti-theft device will protect it from being stolen.
If your car is very old it's needless and not worthwhile to spend loads of money on beautifying or making it look posher. How much ever money you spend on it will not get you a good price. If it's less than five years old, then a few hundred can be shelled out to push it in the market.
Call our office and speak to our experienced consultants for further details who will leave no stone unturned and get you the highest for your car.
So, No Dilly-dallying and Hurry up to contact our experts for further advice.
Read More - Tips to sell your car for the highest price
[wpforms id="10216" title="false" description="false" _i="0" _address="5.0.0.0" theme_builder_area="post_content" /]