Most of us would be longing for a luxurious, brand-new car but it may not fall within our budget. Buying a second-hand car would be much lower than the new car and fits in your budget. To buy a used car, one will have umpteen apprehensions like whether the seller is honest enough to disclose all the information regarding the car? Whether the agent is recommending them the right car or not? Sometimes the fear of overlooking certain crucial things and ending up in losses will hold you back. Have a hassle-free transaction by following the below-given tips that are specially compiled for you by our experts in car trading, you can happily brush aside all your fears, and buying a used car will never be a daunting task for you.
1. Check out the Condition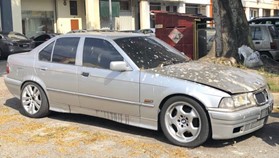 Before buying a used car, one should be scrupulous in checking both the physical condition and the service history of the car. Dents, scratches, corrosion, and other defects will be very conspicuous in the listed photographs revealing the actual physical condition of the car. If you are not delighted with the condition, straight away you can drop the idea of buying that car. Check for any mismatched painting done on multi-layered paintwork. Also, look out for the ill-fitted panels which have uneven gaps in between them. Make sure to check at the bottom of the car for any major leaks, if the fluid levels in the car are very low. Though lubricant leakage is not unusual for old cars due to seal wear and tear, any notable and continuous leakage should not be ignored.
2. Data of the Distance Travelled
Usually in Singapore, a car mileage would be roughly between 12000 and 18000 kilometers per year. But some fraudsters try to suppress it by tampering with the odometer. In many incidents, dealers had also been sued in court for doing so. Don't fall prey to such deceitful dealers by being vigilant in double-checking the odometers reading with the maintenance and inspection records. Check if all the numbers in the odometer are in alignment or not. Look out for any disparities. If the odometer readings are quite lower than the average annual use, it's pretty clear that the mileage has tampered. Also, look for any loose screws on the dashboard. Although there is a low odometer reading the pedals and other accessories on the driver's side are will be very much worn out which is a clear sign of odometer tampering.
3. Scrupulous check of Service Record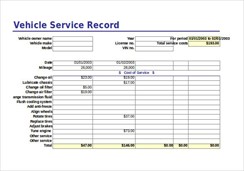 To maintain the car in perfect condition is to take it for general servicing every six months after buying it. Thoroughly check for the service history to find out how the car had been maintained. Whether the engine oil, air filters, and other essential parts have been changed or not, if they have been replaced, how many times they are done and it gives you a rough idea about the car condition. If servicing is not done at regular intervals, there are high chances for the car condition to deteriorate and will definitely not run in perfect condition for a longer period and also may lead to accidents or sudden and skyrocketing repair expenses.
4. Access the Accident Records
To assess the condition of the car, get access to the accident history in service records, and see if it has been involved in an accident. If so, assess the extent of the damage and where the repair was done. Get first-hand information from them. However, they try to repair it, making the car look like it's pre-accident, the original and perfect condition would be impossible. Usually, cheaper parts will be used to replace the parts that are damaged and have a 'wrecker writing' on them. It is hazardous if there are any big shunts, 
Chassis will not function properly leading to issues related to suspension set-up. To rule out the doubt, when the car is being reversed slowly, observe the car from a low angle.
Always better to go for a test drive to have a clear-cut idea of the condition of the car.
While driving on road you will get to know how all the mechanical, electrical, and other components of the car are functioning. While going for a test drive, make sure to be all ears to hear any odd noises and after finishing the drive, all eyes check for the coolant, oil, and brake fluid leaks. When buying the vehicles that give higher mileage keep in mind these points that these vehicles will wear out easily and will be sold for less price. Check for rubber hoses and seals which usually wear out with usage. Also, check for the interiors of the car, steering wheel, windows, etc.
Last but not least, if you buy a used car without checking its condition thoroughly, you will be under a financial crunch and may even lead to bankruptcy with the huge expenses that you need to shell out for its repair and maintenance. So before finalizing, you take the care for a scrupulous check and mind it if the seller refuses for an inspection, understand that there is no transparency in the deal and something is fishy.
Read More - What are the Car Sales Terms in Singapore?
[wpforms id="10216" title="false" description="false" _i="0" _address="6.0.0.0" theme_builder_area="post_content" /]
Brze was set up to assist victims of road traffic accidents with the support they require. We offer a suite of road accident services through our network of specialists. Our fully committed team will keep your interest in mind and give you clarity throughout the claim process. Brze, aims to reshape the accident claims process through digitalisation.
Brze can assist you with road accident claims in Singapore and Malaysia, submit accident claims online or send an enquiry for free accident/ injury assessment. We also offer car servicing, repair, accident reconstruction, damage cars evaluation, scrap cars evaluation, tow truck service, budget car rental and motor insurance. We assure you a pleasant experience!

Copyright © 2021 Accident Assist SG
All Rights Reserved