Damage to a car can be caused due to general wear and tear or a road accident resulting in depreciating its value. It can be major damage due to collision resulting in significant damage of the mechanical or structural elements or it can be minor damage such as a crack in the windscreen or scratches on the car or stains to the seats.
When a vehicle's cost of repairs exceeds the total value of the vehicle then it is considered as 'totaled vehicle.' It will be a 'white elephant' to the owner as its beyond repair.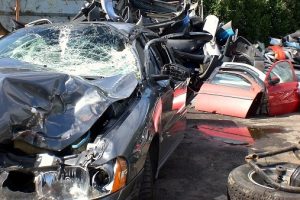 So, here are the tips for you to sell your damaged car and the ways to get the best value to sell damaged car.
1. Listing your salvaged vehicle on social media sites like Facebook, Carousel, etc., you can reach out to many buyers interested in buying total loss cars, Singapore.
2. Learn more about how to quote the price for your totaled vehicle competitively, it usually depends on the make and model of your car.
3. Sell your damaged car to a used car dealer, they either repair and resale the vehicle or use for spare parts.
4. Honestly tell everything about the car's condition, even if you hide, they will figure it out and misunderstandings will arise.
5. You can sell your damaged car to private buyers but most of them will be skeptical to buy a totaled vehicle, then be prepared with a valid explanation and reason.
6. It's better not to go for conventional dealers, and look for the dealers who mainly deal with buying the total loss cars, who buy it in 'as it is condition'.
7. Many dealers provide free tow truck service to bring the total loss cars from the designated place/your place to their workshop. You can save money on this otherwise, you have to pay from your pockets for the tow truck service.
8. You can sell your salvaged vehicle to your insurance company as per some insurance policies, they have to buy the totaled vehicle from you ,at a reasonable price.
9. If neither of these options works you sell it to the scrap yard. Scrapyards specialize in weighing the vehicle on a scale and will melt it down or dismantle it. So, the heavier your vehicle, the higher will be the price.
10. Make sure to check if the scrapyard is licensed in order to have a smooth transaction. Also, check if the weighing scale is certified to ensure that your totaled vehicle is undervalued.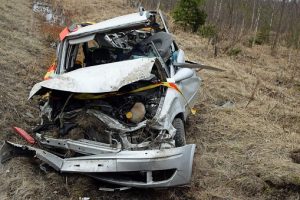 Don't you feel relieved after knowing about how you can get the best value by selling your damaged car. Also, consult BRZEwhich has specialized in buying total loss cars in Singapore.
Just in 3 easy steps you can sell your damaged car at BRZE.
1. Submit your details via our online form and our experts will get back to you in an hour.
2. We will give the best rate available. Once you accept our offer.
2. Deliver your vehicle and get instant payment by bank transfer.
So, you no longer have to worry about selling your total loss car in Singapore, when BRZE is here.